| Synopsis |
Jean seems the perfect wife and mother but she struggles to love her daughters whose material comforts mask emotional neglect. When the youngest daughter, Susan, brings 'shame' on the family, Jean can think of only one response. She has to make the problem disappear. Finding the strength to stand up to her mother for the first time in her life, Susan does the only thing that she can to save her baby. What Susan doesn't realise is that her mother's emotional distance hides a dark secret of her own. Examining the divide between generations, between mothers and daughters, this emotionally charged novel asks whether we can ever truly understand another, however close our ties.
| Interview |
Originally a city girl, Colette has made her home in one of the many former mining villages in County Durham. When not working as a retail manager for a large children's charity she will more than likely be writing, even if it's only a shopping list. She also enjoys cooking, gardening and taking the dog on long walks in the countryside near her home. She has been married for almost forty years and has two grown-up sons.
What book from your childhood still has a place in your heart today?
'The Faraway Tree,' by Enid Blyton. For a girl growing up in an inner city a wood was exotic never mind a tree with magical places at the top of it. It's the first book that I remember enjoying.
Which fictional character stayed with you long after you finished the book?
Tess Durbeyfield from Thomas Hardy's 'Tess of the d'Durbervilles.'  As soon as I 'met' her in an 'A' level English class I was rooting for her. If I could change the end of the book I would but the reality is Tess wouldn't do things differently.
Can you tell us a little about your journey with your new release?
It started out as the story of a girl who doesn't know what a mother's love is. These days we rightly call it neglect but in my book, the girls' mother thinks she is giving her daughter everything that she needs. She is fed, clothed and has a roof over her head. What else could she want? As I went along I wanted to examine what made the mother behave the way that she did. There are always two sides to every story.
Do you get an emotional connection to your character's?
Not so much with Susan (the daughter) but the more I got to know Jean (her mother) the more I sympathised with her. She had been brought up in different times with different values. I hadn't wanted to like her but the more I wrote about her story the more I felt sorry for her. I
Can you please, share a photo with us that tells a story.
I took this photo when I was going through an 'arty' period. I'm no photographer but for a while I liked to take pictures from unusual angles. When I saved this one I called it 'Reach for the Sky,' and as soon as I saw it, for me, it represented what I was trying to do when I wrote.
What was your favourite read of 2017?
I don't like to call this my favourite because it's a book that I wish had never been written – or at least written to end the way it did –  but 'The Diary of a Young Girl' by Anne Frank is the book I read in 2017 that stayed with me. For such a young girl she had a way of writing that draws the reader in and even though I knew what happened to her the way the book ended, her final words, left me a sobbing wreck. An incredible writer taken too soon.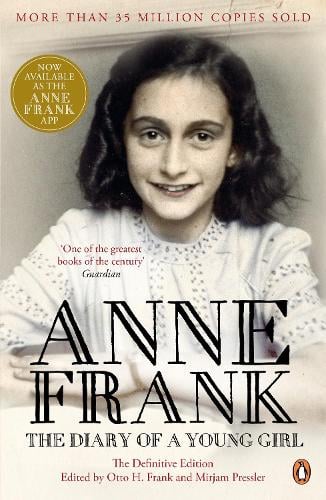 If your book came with a theme song what would it be?
I can't think of one so I'd have to ask Ed Sheeran to come up with something.
Is the genre you write your favourite to read?
Not really. I don't have a favourite genre to read. If a book grabs my attention, by its cover, by recommendation or whatever I will usually give it a go. It's a method that has served me well.
If you could ask your readers anything, what would you want to know?
Did you enjoy the book?
What are you working on now?
I'm in the very early stages of a romance that starts in the summer of 1976. I have the characters and I have an ending but not much in the middle yet.
If you enjoyed the blog please leave a like and a comment. We would love it if you could share it on Twitter & Facebook.  It really helps us to grow.  Thanks so very much.