The Distance by Zoe Folbigg
| Synopsis |
From the author of the bestselling novel, The Note, comes this beautiful, romantic tale of finding love in the most unexpected places.
Under the midnight sun of Arctic Norway, Cecilie Wiig goes online and stumbles across Hector Herrera in a band fan forum. They start chatting and soon realise they might be more than kindred spirits. But there are two big problems: Hector lives 8,909km away in Mexico. And he's about to get married.
Can Cecilie, who's anchored to two jobs she loves in the library and a cafe full of colourful characters in the town in which she grew up, overcome the hurdles of having fallen for someone she's never met? Will Hector escape his turbulent past and the temptations of his hectic hedonistic life and make a leap of faith to change the path he's on?
Zoe Folbigg's latest novel is a story of two people, living two very different lives, and whether they can cross a gulf, ocean, sea and fjord to give their love a chance.
| Author |
About the author
 Zoe Folbigg is a magazine journalist and digital editor, starting at Cosmopolitan in 2001 and since freelancing for titles including Glamour, Fabulous, Daily Mail, Healthy, LOOK, Top Sante, Mother & Baby, ELLE, Sunday Times Style, and Style.com. In 2008 she had a weekly column in Fabulous magazine documenting her year-long round-the-world trip with 'Train Man' – a man she had met on her daily commute. She since married Train Man and lives in Hertfordshire with him and their two young sons.
Twitter: @zolington
Facebook: @zoefolbiggauthor
| Interview |
What book from your childhood still has a place in your heart today?
Madeline, from the series by Ludwig Bemelmans, about a little French girl who lives in a boarding school – or was it an orphanage, I can't remember – in Paris. I was probably about the same age as Madeline when I started reading them, so I was really struck by the little girl and loved following her on her capers.
Which fictional character stayed with you long after you finished the book?
Francis Dolarhyde. I was terrified of going to sleep for weeks after reading Red Dragon, and still, get the creeps now thinking about him. As for more uplifting and empowering female characters, I love Beatrice from Much Ado About Nothing and Elizabeth Bennet from Pride & Prejudice. Both characters make me cry and make me feel strong, so they stay with me.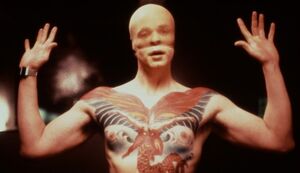 Can you tell us a little about your journey with your new release?
Well, I wanted to write a sweeping love story set in two very different countries, so I thought lots about Mexico, where I went to university and wanted to write a hero Isabel Allende would hopefully approve of. He falls in love with a woman who lives in Norway, so it was lovely to do the school run, come home, open the laptop, and get lost in these two beautiful worlds.
Do you get an emotional connection to your characters?
Yes, hugely. Well given that my first book, The Note, was based on my own life, I was massively connected to the characters there! What I found surprising with The Distance, which is completely fictional, was how much I connected with Hector and Cecilie too. I kind of fell in love with Hector while writing him, and I wanted Cecilie to be happy and strong and brave. I even started dreaming about them – so yes, you could say I get attached!
 Can you please, share a photo with us that tells a story.
This photo was taken at my book launch of The Note and I'm surrounded by friends, my former colleagues from CosmoGIRL! – the now-defunct magazine we worked on in the Noughties. They're brilliant, empowering, wonderful women who listened to my Train Man saga from the start, encouraged me when I plucked up the courage to give him a note asking him out for a drink, picked me up when he rejected me, came to our wedding, and championed me when I wrote The Note… There is a feeling of everything coming full circle in this photo. Warm, brilliant, supportive, funny, sisterly women who I treasure in my life.
 What was your favourite read of 2017?
Motherhood and writing The Note and The Distance has made my TBR pile get taller, so my favourite read of 2017 was a book from 2014, Elizabeth Is Missing by Emma Healey. It was beautiful and moving and totally engrossing and I loved it, so I can't wait to read her second novel, Whistle In The Dark.
If your book came with a theme song what would it be?
It's one of two songs: I Feel You or Enjoy The Silence, both by Depeche Mode. Hector and Cecilie are both fans, so the music of Depeche Mode crops up throughout the book – and I listened to a lot of Depeche Mode while I was writing it.
Is the genre you write your favourite to read?
Yes probably. I do like a psychological thriller every now and then, but I always come back to love. Love makes the world go round after all!
If you could ask your readers anything, what would you want to know?
I always want to know if readers of The Note saw the plot twists coming: when I think of them I think they're so obvious, so I worry they will be to other people! It was funny – one friend of mine read the book, I asked her if she'd guessed the plot twist in advance, and she said
"What
plot twist?!" She had read it, but didn't realise the twist even after I revealed it. So perhaps I had overthought it. It did make me laugh.
What are you working on now?
I'm working on ideas for two books at the moment – and I just can't get the word "sequel" out of my head…
| Order Link |
|Publisher Info|
Follow Aria Fiction
Website: www.ariafiction.com
Facebook: @ariafiction 
Twitter: @aria_fiction
Instagram: @ariafiction  
NetGalley: http://bit.ly/2lkKB0e
Sign up for the Aria newsletter: http://bit.ly/2jQxVtV
Follow Head of Zeus
If you enjoyed the blog please leave a like and a comment. We would love it if you could share it on Twitter & Facebook.  It really helps us to grow.  Thanks so very much.
You can also connect with us on social media:-
Twitter
Instagram
Facebook