Book Synopsis
When Jessica, a grieving widow, inherits an antique mall from her mother she also inherits the stallholders, an elderly, amoral, acquisitive, and paranoid collection. When one of the vendors, a wily ex-con named Roxy, shoots her ex-husband, she calls on Jessica to help bury the body and soon Jessica is embroiled in cover-ups, lies, and misdirection. Into this mix comes Lizzie, Jessica's late husband's twelve-year-old daughter by his first marriage, who's been dumped on Jessica's doorstep by the child's self-absorbed mother and it soon becomes apparent that Lizzie is as obsessed with material possessions as Jessica's elderly tenants. Why Stuff Matters is a compelling ode to possession, why people like things and the curious lengths they will go to keep them. Returning to her fictional Caprock, Waldo turns her wry wit on the lives of those afraid to let go.
An Interview with Jen Waldo 
What

book

first

ignited

your

love

of

reading?
In my childhood reading was about being transported to a wondrous world where anything that could be imagined could happen. From the very first time I picked up a Beatrix Potter book, I was hooked on reading. So I'd have to say that those pretty undersized books about Peter Rabbit and Squirrel Nutkin were the first that captured and inspired me.
If

your

current

book

had

a

theme

song,

what

would

it

be

and

why?
I suppose it would be Turn! Turn! Turn! by The Byrds. As soon as I read the question, this tune popped into my mind. While obsession with possessions is the major theme in Why Stuff Matters, the novel also explores three different generations as their seasons progress—there's a child who thinks only of herself, a grown woman who takes care of everybody, and the retirees of the antique mall, who are in denial about what comes next. And as time passes, the girl will become more like the woman; and the woman will get grey and grouchy, and the elderly tenants become as frail as babies.
Which

book

have

you

read

more

than

once? 
Pride and Prejudice. I've moved around quite a bit, and with every move, I've joined a readers' group. I'm always amazed by the number of people who haven't read P&P, which is humorous, grim at times, beautifully written, and offers a whimsical glimpse into the culture of the countryside. So when it's my turn to select the book, this is what I recommend, so I end up reading it again.
Do

you

plan

your

writing

or

go

with

the

flow? 
A little of both. During the first several pages I introduce a character and a situation. After these two factors are clarified I envision where the whole book is going. The humorous, and most often spontaneous, descriptions and deviations from the mental outline of the story are always a joy because being creative is deeply satisfying. Writing a clever and unforeseen dialogue in the morning can make me lighthearted for the rest of the day.
Do

you

enjoy

the

editing

process? 
I love it. While common wisdom states that there's no such thing as perfection, I think—why not get as close to it as I can? As I write, I'm editing constantly. It really doesn't stop until it's time to send it off to print, at which point the publisher has to pry it out of my hands.
If

you

could

what

advice

would

you

give

your

sixteen-year-old

self? 
Put the flute away and get out the pen and paper. I was never as passionate about music as I was about writing, but I was given more encouragement in music, so I went that direction for fifteen years. Time spent in music is never a waste, but I regret the years I spent ignoring my writing.
Do

you

read

your

book

reviews? 
Absolutely. Maybe I'll get to a point where I don't, but for now, being an unknown author, I'm needy. Also, it's the next step after I let go of a manuscript. It's my baby, so of course, I take an interest in what's happening to it.
What

is

your

opinion

on

social

media

and

it's

unique

gift

of

connecting

writer

and

reader

instantly? 
As an American, I could do with a little less Twitter. And that's as political as I'll get. Seriously, I think it's great. It's added simplicity and intimacy to the relationship between writer and reader. I have a website, www.jenwaldo.com, and anyone who wants to contact me concerning my novels or to find out more about me on my blog is welcome to do so.
If

you

could

give

one

literary

villain

a

happier

ending,

who

would

you

pick

and

why? 
Wile E. Coyote. Literary? maybe not; but really, the poor guy got nothing but grief for his tremendous efforts. And I know for a fact that roadrunners just aren't that smart.
If

your

book

could

come

with

a

preemptive

message

for

the

reader,

what

would

yours

say? 
I cackled like a madwoman the whole time I was writing Why Stuff Matters. But humour is subjective, and some readers might not see the comedy because at times the story veers on to a dark path.  My feeling is that you can't appreciate the funny unless it runs alongside the serious.
What

are

you

currently

reading? 
Last night I came to the end of Love in the Time of Cholera, by Gabriel Garcia Marquez. Notice, so widely perceived as a literary genius is the author, that no one ever mentions the title of the book without adding his name. There's no doubt the novel's a masterpiece, but it was also a slog. The reason I picked it up in the first place was that my sister-in-law was constantly telling me how much she loved it and that I should read it. I suspected she was being a bit of a book snob, and it turns out I was right. On the other hand, ponderous reads penetrate. It'll be on my mind for a while.
Where

did

you

get

the

inspiration

for

your

current

novel?
An antique mall in Houston, where unwelcoming elderly people hover behind counters that are full of the stuff they've collected over their lifetimes. When wondering why they overpriced their inventory, I realized it's because they closely identify with their possessions, which are outdated and worn out, just like the vendors.  
If you enjoyed the blog please leave a like and a comment. We would love it if you could share it on Twitter & Facebook.  It really helps us to grow. Thanks so very much.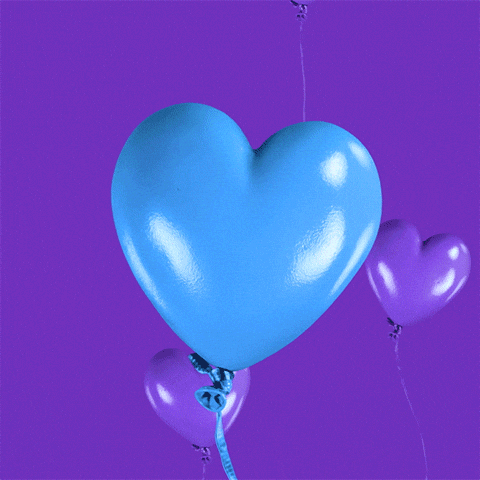 Connect with Love Book Group on Social Media