We are delighted to welcome Helen Matthews to Love Books Group Blog. Helen took the time to answer some questions for us. After Leaving The Village is published by Hashtag Press and is out now.
Book Synopsis
Two women. Two villages. Different destinies. Odeta's life has shrunk to a daily round of drudgery, running her father's grocery store in a remote Albanian village. One day a stranger from Tirana walks into the shop and promises her a new career in London. Odeta's life is about to change, but not in the way she expected. Journalist Kate lives on a quiet London street and seems to have a perfect life but she worries about her son Ben, who struggles to make friends. Kate blames the internet and disconnects her family from the online world so they can get to know their neighbours. On a visit to her home village in Wales, Kate is forced to confront a secret from her past. But greater danger lies closer to home. Perhaps Kate's neighbours are not the friendly community they seem.
Helen Matthews ~ Interview  
What book first ignited your love of reading?
A couple of years ago, I discovered Elena Ferrante's 'My Brilliant Friend' and devoured all four books of her Neapolitan series without pausing for breath. There was a freshness about her writing and a psychological authenticity in her characters that transported me back to the thrill of discovering reading as a child. Back then, we didn't have the fantastic range of children's fiction that's available now. I soon tired of Enid Blyton, moved on to the classics – Black Beauty, Little Women etc. and was reading Agatha Christie by the age of ten.
It helped me develop wide tastes. Some books I love now are Ishiguro's 'Never Let Me Go', Louise Doughty's 'Appletree Yard' and anything by Helen Dunmore.
If your current book had a theme song, what would it be and why?
Muse – 'Time is Running Out'. Some of the lyrics could refer to claustrophobic scenes in my book. The beat is relentless, breathless and scary. This track is worth a listen if you've not heard it for a while.
Which book have you read more than once?
All of Jane Austen's novels. I live in Hampshire – Jane Austen country – and 2017 is the bicentennial of her death, so I've revisited her home in the village of Chawton, where she wrote her masterpieces. Jane's family were downwardly mobile. Though educated and genteel, her father was a clergyman and they had no money. Jane's brother Edward was 'adopted' by wealthy relatives, who had no heir. He changed his name from Austen to Knight and inherited two large estates: one in the village of Chawton. In her letters, Jane refers to his mansion as 'the Great House' and it's now a library of early women's writing. Edward gave his mother and sisters, Jane and Cassandra, a cottage on his Chawton estate to live in and this is the only one of Jane's homes that is open to the public.
Do you plan your writing or go with the flow?
A bit of both. I always have detailed plans: on the laptop, on charts, in notebooks, but as my characters develop they take on a life of their own, sometimes refusing to act in the way I've planned for them and take the story in a new direction.
  Do you enjoy the editing process?
Yes. If I can settle to it without other distractions. Ideally when no one else is in the house.
If you could what advice would you give your sixteen-year-old self?
Don't let life get in the way of your dreams.
Do you read your book reviews?
'After Leaving the Village' is my debut novel so I'm hoping there will be some reviews but reading them will be a nail-biting time. I imagine it will be a bit like getting your 'A' level results. Shall I open the envelope? Can I bear to look? Paper hanky or glass of Prosecco?
  

What is your opinion on social media and its unique gift of connecting writer and reader instantly?
I've been using social media for years but it's a bit of a jungle and I hadn't really figured out how to connect with the right people. Finally, I think I've found a community of writers, readers and bloggers and it's been a pleasure getting to know supportive, like-minded people. I've often picked up book recommendations from bloggers on social media so I know it works.
If you could give one literary villain a happier ending, who would you pick and why?
With out-and-out villains, it's satisfying to see them get their come-uppance so I wouldn't be gifting any of them a happier ending. Many novels now, especially psychological thrillers, have protagonists who are morally ambiguous, unreliable narrators or mentally unstable. 'Gone Girl's' Amy Dunne is a disturbing, manipulative character but she gets away with her scheming. I'd give her a harsher ending.
If your book could come with a preemptive message for the reader, what would yours say?
A thriller with a social conscience – not for the faint-hearted.
What are you currently reading?
Sarah Perry's 'The Essex Serpent'.
Where did you get the inspiration for your current novel?
'After Leaving the Village' is contemporary suspense and tackles the dark topic of human trafficking and modern slavery. I'm a supporter of the inspirational charity Unseen that works towards a world without slavery. I'm donating a percentage of the cover price from preorders of my book to Unseen and will be talking about their work at book launches and presentations. My characters are entirely fictional but I hope Odeta's story will help to raise readers' awareness of this horrendous crime. The dark chapters are counter-balanced by a sub-plot where Kate, a journalist and mum, is dealing with family issues in the internet age and secrets from her past. One book – three stories.
If you enjoyed the blog please leave a like and a comment. We would love it if you could share it on Twitter & Facebook.  It really helps us to grow. Thanks so very much.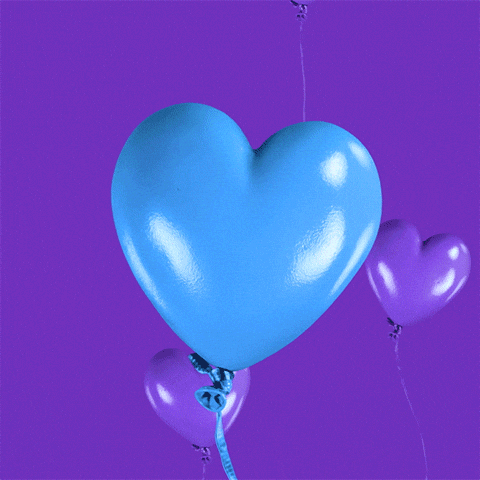 Connect with Love Book Group on Social Media