Book Synopsis
Why would environmental health officer, Kent Fisher, show any interest in finding Daphne Witherington, the missing wife of a longstanding family friend? The police believe she ran off with Colin Miller, a rather dubious caterer, and Kent has problems of his own when a young girl who visits his animal sanctuary is rushed to the hospital.
When enquiries into Colin Miller reveal a second missing wife, Kent picks up a trail that went cold over a year ago. But he's struggling to find a connection between the women, even when he discovers a third missing wife.
Is there a killer on the loose in Downland?
With no motive, no connection and no bodies, Kent may never uncover the truth.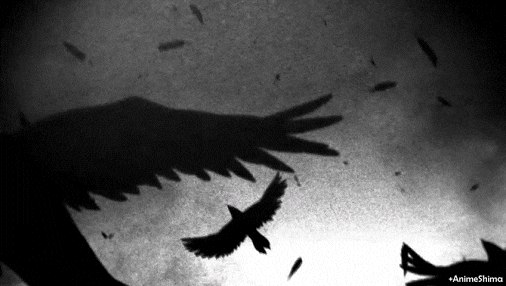 Character Spotlight
Kent Fisher – 
Who is Kent Fisher?
Kent Fisher is an environmental health officer (EHO), who works for Downland District Council in East Sussex, England. His work involves protecting and improving public health and the environment. While this work covers a multitude of areas from pollution to infection disease control, Kent's essentially a law enforcer who checks hygiene standards in food outlets and health and safety in the workplace.
He lives in a flat he created on the first floor of a barn at his animal sanctuary. The land he occupies is all that's left of the family estate, where the Fishers lived and worked for over 1000 years. But despite his family's history, Kent couldn't be less gentrified. From the age of seven, he grew up in a damp basement flat in the north of England after his mother walked out on her husband.
He has no money, as it all goes into his animal sanctuary, but plenty of passion to protect the environment and the land he loves. When he's not fighting to save the environment, or rescuing animals, he likes to run on the South Downs and solve the occasional murder, assisted by his West Highland White Terrier, Columbo.
The Inspiration for Kent Fisher's Character
I love crime fiction and drama, but it's a crowded, busy market, filled with many excellent authors. To break into this market, I knew I needed something different but respectful of the genre and its traditions.
I wanted to create a unique detective that wasn't another damaged police inspector who smoked and drank too much. I also wanted to show that an ordinary person could solve a murder.
Okay, environmental health officers are law enforcers with the same powers as the police, so there's a slight advantage over the person in the street. As I'd worked with the police on cases, including several fatal accidents in the workplace, I had a limited, but interesting insight into how they dealt with death and its aftermath. All I had to do was have a murder they didn't investigate.
When I hit on the idea of a murder disguised as a work accident, the first novel began to take shape in my imagination. But it would take several years before Kent Fisher developed into a character that could solve a murder and carry a crime story.
The Creation of Kent Fisher

Kent Fisher went through several incarnations, all prompted by what he needed to do to solve a murder. He had to take care of himself, so I made him ex Parachute Regiment.
Like all detectives, and people, he needed a flaw, but I struggled to see past vices like smoking, drinking, gambling, eating badly, failed relationships and so on.
Then, I realised his weakness was women. So, I married him to a woman, who preferred shopping to rearing orphaned fox cubs. Of course, he was really in with the vet who looked after his sick animals, but being a man of honour, he remained loyal to his wife.
But this gung ho, frustrated man of principle never really came to life. When I wrote the stories, I kept wondering why he didn't leave his self-centred wife and take up with the vet. But at the time, I had no idea how important the backstory would be to the novels.
The change came when I wrote Fisher's Fables, a blog about the more humorous aspects of my work. While I could have told the tales in my own name, I felt it would be easier if I used an imaginary EHO and fictionalised real events. Having already created Kent Fisher, he was ideal to tell my stories. I added a team of fictional officers around him, an imaginary council, and began to write about my work.
I never anticipated how Kent Fisher would develop and grow to be more like me. I thought my ex-army character would tell the stories his way, but he didn't. With each blog, he assumed my sense of humour, my outlook and principles. Then one day, when the blog took on a life of its own, I realised I had found the real Kent Fisher.
About Kent Fisher's Character

He's a man of great integrity and passion, happy to chain himself to trees to fight developers and protect the environment. He also protects the public and the animals he takes into his animal sanctuary. His irreverent sense of humour, self-belief and determination to do what's right, often bring him into conflict with his superiors, businesses and the establishment.
A huge fan of TV detective, Columbo, Kent adopts the same determined approach as his hero, homing in on the little details that don't quite fit, digging away until he uncovers the truth. He's always sides with the underdog, fights for those who can't defend themselves, and never shies away from trouble or difficulties. Though being the son of the local MP and cabinet minister allows him to get away with too much.
Though single and afraid of commitment, he's in love with his assistant, Gemma, who's a lot younger, but engaged to someone else. She still has feelings for him, but both of them are too frightened to be truthful. As one of the cornerstones of the backstory their relationship is tested with each novel.
Does he have any similarities with anyone 'real'?
  If so .. tell us more!
As he became my mouthpiece in Fisher's Fables, he shares many of my values, beliefs and outlooks. Those who know me well, say he's me and vice versa, but I'd say he's what I would have liked to be if I'd had the courage. But he's still a creation and his own character, having many traits I don't.
And with each novel, I discover new things about him as he deals with what's thrown at him.
What do you like most about Kent Fisher?
His passion and determination to stand up for what he believes in and back this up with action, whatever the risks to his life, family and reputation. Not only does he believe that principles matter, it's remaining true to them that matters most.
What do you dislike about your protagonist's character?
The way he's hung up on Gemma, putting his love life on hold while he tries to work out if he wants her, and if she wants him. It's partly a fear of commitment, which may seem shallow and selfish, but it's really a fear of making the wrong choice. It's crazy when you consider the risks he takes while solving murders, but then none of us are consistent or rational all the time.
He also takes too many liberties at work, which would never happen in real life, and sometimes I have to rein him in when he threatens to step too far over the mark. I'm hoping to make him more respectful of management as he's forced to be more of a manager.
Would you and Kent be friends 'in real life'?
I'm sure we could spend long evenings putting the world right while we mucked out the barns at his animal sanctuary, our Westies playing together nearby. We'd probably run together on the South Downs, where I'd advise him to move on from Gemma and find someone more suitable.
What's next?
I've completed the first draft of the third novel, No Remorse, which has a grittier theme and some romance. How will Gemma react to his interest in another woman? That's one of the pleasures of writing a series. Not only do I get to dream up what I hope are intriguing and complex murder stories, I can also explore the backstory, which develops and impacts on the main story. In many ways, the people and events in the backstory are more interesting than the murders because they continue with each book, adding more problems to solve.
And of course, I can also explore the many aspects of environmental health and allow people glimpses into worlds they may know little about. Hopefully, they'll find them interesting.
If you enjoyed the blog please leave a like and a comment. We would love it if you could share it on Twitter & Facebook.  It really helps us to grow. Thanks so very much.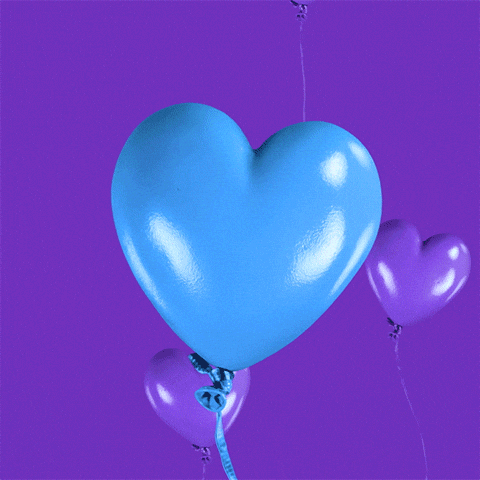 Connect with Love Book Group on Social Media