Book Synopsis 
An unputdownable story of a woman in search of the truth, the man she falls in love with, and the devastation of the Second World War.
1934, Guyana. All her life, Mary Grace has wanted to know the truth about who her parents really are. As the mixed-race daughter of two white plantation owners, her childhood has been clouded by whispered rumours, and the circumstances of her birth have been kept a closely guarded secret…
Aunt Winnie is the only person Mary Grace can confide in. Feeling lost and lonely, her place in society uncertain, Mary Grace decides to forge her own path in the world. And she finds herself unexpectedly falling for charming and affluent Jock Campbell, a planter with revolutionary ideas.
But, with the onset of the Second World War, their lives will be changed forever. And Mary Grace and Jock will be faced with the hardest decision of all – to fight for freedom or to follow their hearts…
An utterly compelling and evocative story about the heart-breaking choices men and women had to make during a time of unimaginable change. Perfect for fans of The Secret Wife and Island of Secrets.
Sharon Maas was born in Georgetown, Guyana in 1951, and spent many childhood hours either curled up behind a novel or writing her own adventure stories. Sometimes she had adventures of her own and found fifteen minutes of Guyanese fame for salvaging an old horse-drawn coach from a funeral parlour, fixing it up, painting it bright blue, and tearing around Georgetown with all her teenage friends. The coach ended up in a ditch, but thankfully neither teens nor horse were injured.
Boarding school in England tamed her somewhat, but after a few years as a reporter with the Guyana Graphic in Georgetown she plunged off to discover South America by the seat of her pants. She ended up in a Colombian jail, and that's a story for another day…
Sharon has lived in an Ashram in India and as a German Hausfrau–the latter giving her the time and the motivation to finally start writing seriously. Her first novel, Of Marriageable Age, was published by HarperCollins, London, in 1999 and reprinted as a digital edition in 2014. After working as a social worker in a German hospital she finally retired and now has time for her favourite pastimes: reading, writing, and travelling.
Author Links
Twitter
FacebookFacebook
Author Website 
Sneak Peek ~ Extract Feature 
The Girl From The Sugar Plantation Extract
Chapter 1
1934, British Guiana, South America
When I was sixteen I made a pact with the devil. He came in the form of a fawning, red-faced and rather plump middle-aged man by the name of Mr Foot; but I was too innocent, too inexperienced in the ways of men, to guess his unsavoury intentions. Oh, I had an inkling, certainly. A twinge of intuition, a sense that his offer came with a price. But I was too excited to care. I ignored the undertones, so obvious in retrospect.
It was a pact born of my need for validation; my need, I suppose, for love: for isn't love the foundation of all other needs? But I only realised this in hindsight. At the time I craved applause, and that's what Mr Foot offered. Naive as I was, I had little clue as to what this agreement would eventually involve, but Mr Foot wasn't to know that; in his eyes, I was easy pickings. He made the offer, opened a door and blindly I leapt through it. That door was my escape route: from a prison without walls or bars or boundaries, a prison consisting of infinite skies and endless green fields. But I'm getting ahead of myself. Let me explain.
I was born with a sugar spoon in my mouth, heiress to one of the great sugar dynasties of British Guiana, a remote colony perched on South America's eastern shoulder, tucked neatly between Brazil, Venezuela and two other Guianas. A land of great rivers and far-stretching seas, its arms wrapped around you as a mother.
We called it BeeGee, a diminutive so much warmer and intimate than the stern formal title, a name spoken like a luscious secret among those of us who knew and loved her. BeeGee. I miss it so much. The very word conjures up memories of sunshine and flowers, butterflies and birdsong, beautiful white wooden houses on stilts against a backdrop of succulent green. I tend to forget the ugly parts. I tend to forget that it wasn't like that for us all; that unhappy as I was, still I was born to privilege, that within the dark underbelly of our little dynasty lay great suffer-ing. I tend to forget that my little private prison was child's play compared to that of so many of my brothers and sisters; that in fact I was one of the lucky ones, despite my perceived misfortune. 
Nevertheless, I was miserable. Our particular dynasty was in danger of falling apart, with only me – female and half-blood, the worst combination possible – as the final twitching limb and potential saviour. The stalwart Englishmen who had wrestled our sugar-gold from the earth (or rather, ensured it was wrestled; lowlier beings did the actual work) were all long gone, leaving behind just the two of us: Mama and me.
Promised Land, our crumbling kingdom, was a hundred-acre estate in the county of Berbice on BeeGee's Corentyne coast, east of the capital city of Georgetown. It was the only home I've ever known, the foundation stone of my identity. From my bedroom window on the upper storey of the estate mansion – rebuilt by Mama after the Great Fire of 1921 – I looked out over a veritable ocean of cane, green as far as the eye could see, reaching out to the horizon, to the Atlantic in the distance, green ocean merging into brown ocean. All my life I had absorbed the sights, the sounds, the smells of the sugar year. The flood fallowing, when the ratoons, the baby canes, have been planted, when water from the irrigation canals is let into the fields; the planting, the manuring, the weeding: coolie women in once-bright, now faded saris bent low in the muddy fields. The burning of the cane when the air would be filled with the aroma of scalded cane-juice, rich, evocative, unforgettable. The cane growing higher, higher, above my head, even when I sat on horseback – ten feet tall and more.
Then the harvest; swarms of coolies in the fields with their cutlasses, hacking down the giant cane-stalks; blackened by ash and burnt cane-juice, they would carry their bundles of cane on their backs and load the punts waiting on the navigation canals, swearing and shouting as they worked. Then the punts, pulled by mules, slowly making their way along the gridwork of canals to the factory, perched on the edge of the estate, as far away from the house as possible, a groaning monster devouring those canes, sucking them into its bowels, chewing them and grinding them with huge black metallic teeth and belching great black billows of smoke up through its tall chimneys. A sugar plantation has a spirit of its own, and Promised Land was part of my identity. I had absorbed that spirit and knew it as intimately as I knew the rooms and hallways of our mansion and the paths through the splendid garden Mama had planted around the house, a riot of colour and birdsong. 
And yet…
I might be a princess, but I was a deeply flawed one, a princess unworthy of the throne. Not in Mama's eyes, but in the eyes of the outside world, and they never missed a chance to let me know how imperfect I was. Not blatantly, you understand; but with subtle half-glances, frowns, awkward silences when I appeared, they placed an invisible glass wall between them and me to let me know my place. I never needed it spelled out in so many words; I had eyes. The hierarchy was plain to see, the layers that dictated and defined your place in society, ordained, it seemed by God. Black the bottom, white the top and a multitude of shades in between, with me floating precariously somewhere in the middle. Half- blood. Mixed-breed. Brown. The collective noun was 'coloured'. A status of its own, containing within itself a wealth of unstated derogatory adjectives.
While adults managed to conceal their contempt beneath a thin veneer of civility, children were not so subtle, nor so polite; children speak out the truth as learned from their parents and called me those names to my face: mongrel, mule, monkey and worse. Up here in the Corentyne, far away from the incestuous and intricately layered social hierarchy that is Georgetown society, Mama had etched out a status for me. I was her daughter, adopted or not, and that spoke volumes. Mama, as the only female plantation owner in the colony, as a member of the board of the Sugar Producers' Association, was highly respected. She had a sharp tongue and feared no man. Indeed, men feared her. Everyone did. Mama always got her way; that's what they all said. Many hated her, even; but she was inviolable. I, on the other hand, was an open target: a child, a girl, a lightning rod. A pariah.
If you enjoyed the blog please leave a like and a comment. We would love it if you could share it on Twitter & Facebook.  It really helps us to grow. Thanks so very much.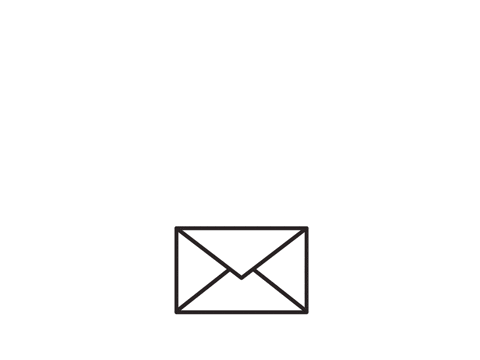 Connect with Love Book Group on Social Media