Faded TV star Gloria Grayson has hit rock bottom. Sacked from her starring role in a top soap, divorced from hell-raising actor 'Mad' Tommy Mack, and obese from binge eating, her days as Britain's sexiest blonde are well and truly over.
Gloria has gained 70 lbs when a paparazzi snaps unflattering photos, and a cruel tabloid article relaunches her career. Instantly, she and her fat, feisty dog Baby-Girl are booked for TV's Reality Rehab. Gloria is locked up with an American psychotherapist, a rabble of D-list celebrities and umpteen cameras, then put on a starvation diet. But worse is to come, with the shock arrival of her alcoholic ex-husband.
Tears and tantrums ensue, as the divorced couple's joint therapy sessions take over the show and ratings soar. The other celebrities are infuriated to be sidelined and Reality Rehab fast becomes The Tommy and Glo Show. But Gloria and Tommy are hiding explosive secrets from each other and 10 million viewers – Reality is stranger than fiction!
Reality Rehab is the debut novel of Lisa Mary London, a journalist and former reality TV producer. A cast of hilarious characters, cliffhangers galore and an authentic voice that could only come from a TV insider, Reality Rehab is this year's must-read!
'Could just be the funniest book of the decade' – Rajee Narinesingh, US Reality TV Star
Short Story By Lisa Mary London
A Day in the Life of a Soap Legend
Soap legend Gloria Grayson is headline news again, thanks to her upcoming appearance on TV's Reality Rehab.  
After gaining a staggering six stones, Gloria (and her tubby dog, Baby-Girl), will enter the Reality Rehab house with five as yet unnamed celebrities, plus American superstar psychotherapist Dr Lucien Douglas.
Gloria (49), and her hefty hound will submit to a strict diet and exercise programme in hopes of regaining her Size 10 figure and reviving her flagging career. In an exclusive interview, the actress reveals a typical day in the life of a former sex symbol and her beloved pet pooch.
As mother to a highly strung pedigree Maltipoo, I rarely enjoy the luxury of a lie-in.  Every night Baby-Girl and I put on matching pyjamas and share my super king size sleigh bed.  Bless her tiny bed socks, she stretches out in the starfish position and takes up three-quarters of the mattress.  I don't mind, even her deafening snores are a comfort in the wee small hours, and in Winter she's like a furry – and occasionally flatulent – hot water bottle.
Baby-Girl was thrilled when I split with my ex-husband, hell-raising actor 'Mad' Tommy Mack, and she could take over his half of the duvet. I was pretty pleased myself – unlike him, she never rolls in drunk at 3am, or deposits strange women's G-strings in the marital bed.  
Tommy and I split over his affair with a little known, dyed redhead actress.  When I was up North on the Manchester cobbles filming my soap role as sexy pub landlady Stella Love, my husband was sneaking that ginger moose in the back door!  I came home unexpectedly one night and caught them…  Well, let's just say I didn't believe his story about her choking on a panini and him doing the Heimlich manoeuvre.
Baby-Girl has a huge appetite and unfailingly gets me up early, at 11am, wanting her full English breakfast. It's staggering how much sausage and bacon such a tiny creature can ingest, I honestly don't know where she puts it!  That said, the vet recently told me she's morbidly obese and I'm having to buy her doggy dresses a size bigger… Yesterday I had to put my foot in her back to zip up her Ra Ra skirt. Perhaps our strict Reality Rehab diet and exercise regimes are well timed!
I myself eat a light breakfast – maybe a small, six egg omelette with a modest filling of cheese, ham, corned beef, mushrooms, onion, tomato and black pudding.  Plus a couple of rounds of sourdough toast and perhaps a few dozen hash browns. Followed by cereal, yoghurt, a Danish pastry or two, and blueberry pancakes. And a plate of kedgeree.
Our blood sugar levels restored, Baby sticks her nose into the garden to answer a call of nature before rushing back inside. Baby's always despised exercise and never walks anywhere.  As I tell passers-by who comment as I push her in her cashmere-lined buggy – or as I call it, 'The Pooch-Mobile' – "My dog has legs, but she doesn't like to use them".
If it's a day off and I don't have a personal appearance or a meeting with my agent Belinda to discuss the mountain of job offers she's fielding for me, I'll head to Highgate Village in full make-up and mock mink. As a celebrity, I feel I owe it to my public to look good, whether I'm walking the red carpet or just having a simple lunch in the local bistro. Baby-Girl's the same, she has a wardrobe of designer clothes to rival mine, and is passionate about leopard! The cover of my Reality Rehab memoirs shows her posing in shades against a background of funky pink animal print, like a peroxide blonde rock chick. She's the double of Debbie Harry circa 1978!
Baby-Girl and I eat at the Village Bistro most days and the staff are wonderful, welcoming us like family and turning a blind eye if Baby should accidentally wet her chair or bite an elderly diner.  Don't get me wrong, Baby's not vicious, not in the slightest. But she can be feisty if surprised and has a chronic beard phobia (as Jeremy Corbyn knows to his cost).
After a light lunch of a Caesar salad for me, with coleslaw, garlic bread, beer-battered onion rings and a side of fish and chips, (the fur-baby has her favourite bangers and mash with lashings of onion gravy), we head home. And I must say the Pooch-Mobile is little harder to manoeuvre after Baby's dined out!
I'll spend the afternoon catching up on correspondence or browsing the Daily Post online newspaper, to see which celebrities they're crucifying today. I was recently 'papped' putting my rubbish out looking less than svelte, and the tabloids cruelly accused me of blowing up like a six-man dinghy!
Apparently, we women are supposed to resemble half-starved teenage boys. Perish the thought!  Men appreciate curves and they love to see some jiggle in a girl's walk away. And if the entire building jiggles with her, she'll certainly turn a few heads!
Now if you'll excuse me, I must dash off and prepare dinner, it's our biggest meal of the day. Ciao!
Copyright Lisa Mary London 2017
Today Lisa will be on The Jo Good Show on BBC Radio London  at 2pm, to discuss REALITY REHAB, reality TV, and celebrities, and spilling secrets of my time as a Producer on I'M A CELEBRITY… GET ME OUT OF HERE! and working with the stars in a 20 year TV career. Don't miss it!
Giveaway 
Enter to win a signed copy on our Twitter #giveaway.   Just click below. (UK Only)
If you enjoyed the blog please leave a like and a comment. We would love it if you could share it on Twitter & Facebook.  It really helps us to grow. Thanks so very much.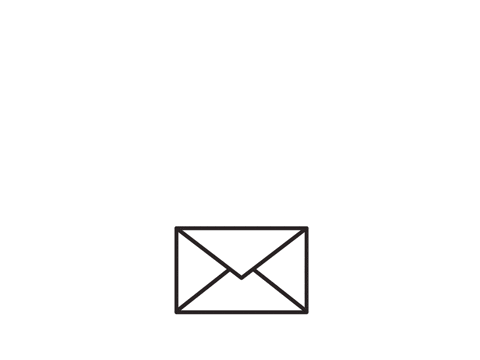 Connect with Love Book Group on Social Media