Today I am delighted to welcome author Elle Turner to Love Books Group.  Elle's written a guest post just for our lovely readers.  Thanks for stopping by Elle, come back soon.
Elle Turner writes contemporary women's fiction. Her troubled heroines are emotional, unsettled and a little bit crumpled, but they're intelligent and strong too – most of the time. They are, of course, just as keen to love and be loved as the rest of us. Elle reckons we can keep that under wraps, though, as it's not a subject that generally comes up. Not in books, films, music, life…
What was that you said?
Oh…
…Anyway,
Elle lives in beautiful Scotland with her husband and two sons. She has pretty much no sense of direction, if you offer her a 50:50 she will ALWAYS get it wrong and, despite living in Scotland, she rarely manages to wear shoes that don't leak.
Finding Inspiration In Nature By Elle Turner 
Hi Kelly,
Thank you so much for having me on your wonderful blog. I'm delighted to be here today to chat with you and your lovely readers.
I'll introduce myself quickly before I get on with talking about finding inspiration in nature. I'm Elle and, although I've been writing on and off most of my life, I like to think I made two EXCELLENT decisions in 2011 (even if I do say so myself 😉 ) that set me on the path I'm on now. One was to apply to join the Romantic Novelist Association's New Writers' Scheme, the second was to undertake a distance learning course on short story writing with the London School of Journalism. I've put four books through the NWS and published a collection of short stories, Tapestry, which I'll tell you a wee bit about in a minute. I'm not prone to making excellent decisions, that's why I mention it but, whatever intervened in my brain that year, I'm very grateful!
I don't know about you guys, but, as both a reader and a writer, I'm always fascinated to read the inspiration behind an author's stories. I love knowing what sparked an idea, whether it was an overheard snippet of conversation in a café or on a bus, an imagined event that led them to keep questioning, 'What if?'  or a place evoking an emotion that needed a tale to go along with it.
As for where I start the process – character, plot or setting – if you'd asked me at first I probably would have said plot. I have an idea for a story, the characters then quickly follow and eventually I figure out where best to set it. I've always found setting the hardest to pin down and the hardest to bring to life.
It wasn't until after I'd written the first book that I submitted to the NWS and was quite far through the second that I realised I had a subconscious influence affecting my writing.
In both books, parks and trees played a big part, with much of the story being influenced and shaped by the natural surroundings. I realised I had previously thought about setting as more of a specific place (such as in which town, country or continent the book should evolve) but discovered these smaller, local settings were the ones supporting the story.
I guess it's because natural settings allow so much mirroring of emotion. The prevailing weather can support calm reflection (meandering alone alongside a babbling river as the sun beats down) or evoke menace (battling across an icy torrent in stormy darkness). I'd be far more motivated to escape a real or imagined predator battling across an icy torrent than I would when watching new lambs gambolling through a field. Although, you know, good idea to give it your best shot anytime. 😉
It was when I was writing Tapestry, a collection of twelve short stories about life and the different types of love we experience, that I started to think about setting more fully. One of the stories, The Letter, began its life in a park. It wasn't the plot or the characters that I concentrated on at first, it was the setting. But here's what it's about.
Maggie's life collapsed when her daughter, Mia, was sent to prison. Her marriage crumbled under the strain, she was unable to face Mia or deal with her guilt. But when she receives a letter from Mia explaining she is due for parole, Maggie cannot hide from her daughter any longer.
On a cold, frosty day, Maggie goes to the park where she and Mia used to play when Mia was a child. Maggie walks the familiar pathways until she decides whether or not she will answer Mia's letter.
The familiarity of the park and the fact that she used to take Mia there as a child helped heighten Maggie's dilemma, and the weather highlighted the harshness of the decision she had to make.
One thing I didn't mention already is that, alongside writing, I run my own small business, Emerald and Lime. In part, Em and Lime marries fiction with another love of mine, stationery products.
*note to self, don't get side-tracked talking about stationery*
*fails*
One of the stationery collections was inspired by Haiku, traditionally a short form of Japanese poetry containing seventeen syllables that capture a moment of inspiration in nature. The supporting design for this collection was based on the movement of water, so again the natural world had a big influence.
Next time someone asks me where I get the inspiration for my work, I won't be so quick to relegate the setting to third place. It's very likely the natural world influenced the story considerably.
Thanks so much again for having me, Kelly. If anyone would like to stop by emeraldandlime.com for a virtual cuppa, I'd love to see you there!
Elle xoxox
Elle Turner writes contemporary women's fiction and lives with her husband and two children in Edinburgh where she is so lucky to run Emerald and Lime. Elle has pretty much no sense of direction, if you offer her a 50:50 she will ALWAYS get it wrong and, despite living in Scotland, she has no shoes that don't leak. You can catch up with her on Twitter @elletwriter or Instagram @elleturnerwriter and at www.emeraldandlime.com. To keep in touch with all things Em and Lime, sign up here (there's a free design to use as your laptop or mobile phone wallpaper waiting for you!)
You can find out more about Tapestry here.
Giveaway:
Four beautiful A5 prints (unframed) featuring a different Haiku-inspired poem and complementary design from Emerald and Lime's naturEL flow collection.
The naturEL flow collection has been inspired by Haiku, traditionally a short form of Japanese poetry containing seventeen syllables. Coupled with designs created around the continuous movement of water, the naturEL flow collection is Emerald and Lime's tribute to the natural world.
Each print is printed on 350gsm Silk 100% recycled card.
If you enjoyed the blog please leave a like and a comment. We would love it if you could share it on Twitter & Facebook.  It really helps us to grow. Thanks so very much.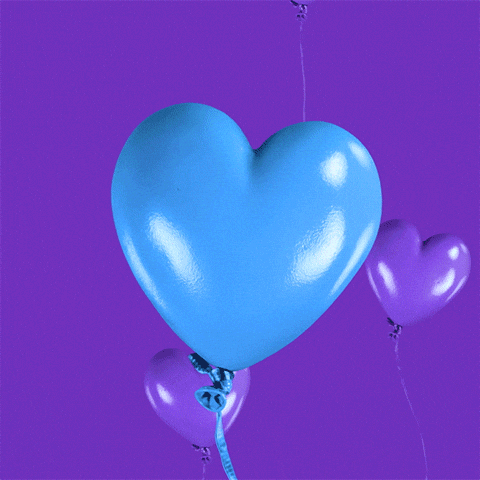 Connect with Love Book Group on Social Media