Book Synopsis
All work and no love can make for a dull life. But cupid's arrow has a habit of striking when you least expect it… A heartwarming, feel-good romance to curl up with this winter. Perfect for the fans of Marian Keyes and Veronica Henry.
Mallory Westerman is the successful proprietor of Le Petit Cadeau, a gift shop extraordinaire in thriving Leeds.
Concentrating solely on her business, she has almost given up on finding someone to love. That is until she literally falls into the arms of a handsome, intriguing stranger who becomes her Knight in shining armour.
The whirlwind romance that ensues changes her life-path irrevocably. However, the road to true love is never smooth and things don't always turn out how you expect…
*Shortlisted for the RNA Contemporary Romantic Novel of the Year 2014*
Lisa Hobman
Lisa's debut novel was shortlisted in the 2014 RNA. Her stories centre around believable, yet down to earth characters and the places in Scotland she has visited and fallen in love with. She is a happily married mum of one with two energetic dogs.
Follow Lisa
Website: http://www.lisajhobman.com/
Twitter: @LisaJHobmanAuth
Extract Feature 
Mallory's shop was crammed the next day. She was rushed off her feet and even had to call in Josie from her day off for assistance. Together they smiled, chatted, served customers and had the old-fashioned cash register making that fabulous kerching! noise over and over again. She had giddily checked her mobile several times throughout the day for signs of contact from Sam but when nothing materialised her excitement began to wane. Perhaps it had all been too good to be true.
When five o'clock finally came around, Mallory locked the door and heaved a huge sigh of relief.
'Phew! Thank goodness it's time for home.' She slid down the door, landing with a bump on her bottom.
Josie smiled down at her friend, holding out her hand to pull her back up. 'Come on you. Let's get back to yours and have a bite to eat and then we'll wander down to the Railwayman's for a couple of pops.' Josie widened her eyes suggestively. It sounded like a bloody good plan.
Mallory put the day's takings in the money bag and fastened Ruby's lead onto her bright rainbow-coloured collar. 'You've loved today haven't you, Rubes? All that attention.' Ruby wagged her tail and pawed at Mallory's skirt in agreement. Just then her mobile phone began to vibrate in her bag, rattling against her door keys. Her heart leapt as she rummaged around in the cavernous depths, frantically searching for the phone. Let it be him. Let it be him, she repeated silently in her mind.
Finally putting her hand on it, she swiped it up to her ear. 'Hello?' she gasped, feeling flustered.
'Well, hello there, Miss Yorksher.' A familiar voice kissed at her ear, making her shiver with excitement.
'Oh, hi! Sam, right?'
'Oh great, you've forgotten me already, huh?' He sounded perturbed.
'No-no! Not at all. I was just checking. You'd be surprised at how many Canadian men have been ringing me lately.' She chuckled.
'Ah well, I'm afraid I'm going to push to the front of the line. I wondered if you'd like to meet for a drink or a bite to eat later… I know it's short notice.'
'Ah, I was actually going out with my friend, Josie, tonight I'm afraid.'
On hearing her declining a date with the hot Canadian, Josie began to make throat slitting gestures and wave frantically in Mallory's face.
She scrunched her nose in confusion, mouthing 'What?'
Josie whispered loudly, 'Just go on the bloody date, Mal, you moron. You can see me any time.'
Chuckling became audible from the other end of the phone. 'Umm, I think you should take your friend's advice, Mallory. She sounds like a very sensible girl.'
'Oh, if only you knew the truth, Sam, if only.' She sniggered as she saw Josie's expression turn from horror to relief. 'Okay, well, there's a little pub near my home. It's not flashy but they make a fab steak and kidney pie.'
'It's a date!' Sam trilled and Mallory's face almost split in two from her wide grin. They made their arrangements and Mallory floated from the shop with a smile as a new permanent fixture.
Josie shook her head and grinned. 'I'll see you later, okay? I'm off to the supermarket before I go home.' Mallory nodded and hugged Josie tightly. She gave an excited squeak and did a silly dance on the spot, at which Josie laughed loudly before she waved and they went their separate ways.
When she arrived home, Mallory frantically searched through her wardrobe. I really need to go shopping, she sighed to herself. She grabbed something which she felt was passable out of her limited wardrobe and showered. Just as she climbed out of the shower, the doorbell chimed.
'Oh, bollocks!' Why did the doorbell always ring when you had either just stepped in or out of the shower? She wrapped a bath sheet around her and ran down the stairs. Hurriedly, she tied a towel-turban on top of her head and opened the front door.
Josie stood there waving jazz hands around. 'Ta-daaaaaaa.'
Mallory gawped at her petite, blonde friend. She was very pretty, until she opened her mouth and let the tomboy out, and subtlety was most definitely not a trait she was famous for. There she stood in jeans and a hoody, UGG boots and a woolly hat with flaps that covered her ears.
'Your timing, as always, is impeccable, Miss Gardiner,' Mallory grumbled dryly.
'I thought there may be a chance you might need these.' She held out a green and white striped paper bag.
As she took the bag, Mallory had a feeling she knew what the contents were. 'Oh, Josie, what've you done?' She reached inside and pulled out the small blue box which, sure enough, had the word Condoms emblazoned on the side.
'They're ribbed ones too.' Josie wiggled her eyebrows, giving a double thumbs-up.
Mallory tried to look indignant. Shaking her head and huffing out a sharp breath, she stared at her friend. 'Seriously, Josie? Do you honestly think I'm likely to need these? I've only just met the guy.'
'Well, I bloody hope so. You daft bat!' Josie was now the one to appear indignant. 'Anyone would think you were hunchbacked and covered in warts and boils. He sounds bloody gorgeous and you obviously fancy the pants off him and it sounds like the feeling is mutual. This is post-war Britain and the rules have changed, Mallory. In fact, there are no rules. So, stop worrying about being all proper and bloody Elizabeth-Bennet-Pride-and-Prejudice about things and go get you some nice, juicy ass, girlfriend.'
Mallory laughed at Josie's appalling attempt at an American accent and 'gangsta rappa' stance. She sighed, rolled her eyes and – shaking her head – slammed the door in her face.
If you enjoyed the blog please leave a like and a comment. We would love it if you could share it on Twitter & Facebook.  It really helps us to grow. Thanks so very much.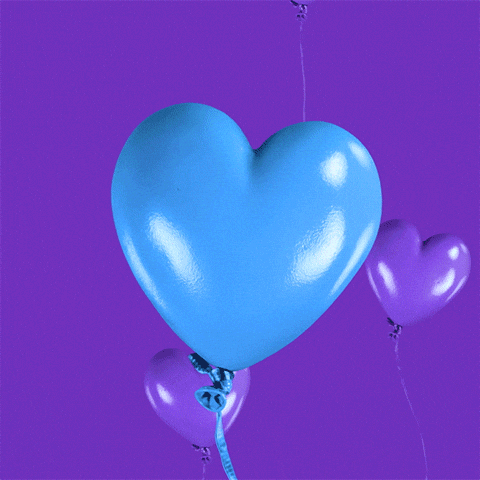 Connect with Love Book Group on Social Media