Book Synopsis
As featured on ITV's 'This Morning'…
Based on Zoë Folbigg's true story comes an unforgettable romance about how a little note can change everything…
One very ordinary day, Maya Flowers sees a new commuter board her train to London, and suddenly the day isn't ordinary at all. Maya knows immediately and irrevocably, that he is The One.
But the beautiful man on the train always has his head in a book and never seems to notice Maya sitting just down the carriage from him every day. Eventually, though, inspired by a very wise friend, Mayaplucks up the courage to give the stranger a note asking him out for a drink. After all, what's the worst that can happen?
And so begins a story of sliding doors, missed opportunities and finding happiness where you least expect it.
Zoë Folbigg
Zoë Folbigg is a magazine journalist and digital editor, starting at Cosmopolitan in 2001 and since freelancing for titles including Glamour, Fabulous, Daily Mail, Healthy, LOOK, Top Santé, Mother & Baby, ELLE, Sunday Times Style, and Style.com. In 2008 she had a weekly column in Fabulous magazine documenting her year-long round-the-world trip with 'Train Man' – a man she had met on her daily commute. She has since married Train Man and lives in Hertfordshire with him and their two young sons. This is her debut novel.
Follow Zoe
Website: http://www.zoefolbigg.com/
Twitter: @zolington
Facebook: @zoefolbiggauthor
Why do I write? By Zoë Folbigg
"Have you got it?" Clair would ask me as we both strode into school, white socks artfully rolled down.
"Here," I'd say, thrusting a few sheets of crumpled A4 paper into her hand.
Her face lit up.
Clair was my best friend at secondary school, and every evening in my early teens I would go home from school and invent a short story for her to read. It usually involved us going on a pilgrimage to Glasgow and her getting off with Neil Mitchell from Wet Wet Wet. I was always happy to be her stooge – the comedy best friend who would be championing her happy ending. Sometimes I'd get together with Marti Pellow, or the fifth former I fancied with the flat top (god no!). Clair loved the stories, fun and formulaic as they were.
As we grew up, Clair moved into a career in computing and I stuck with words, becoming a sub-editor on women's magazines. No one likes a sub editor. You're the pedant on the team, the one who goes back to the writer asking for more information, quotes, prices, details, facts. All within a tight deadline. And then you hack the writer's beautiful words back to make it fit onto a page. I liked the precision of sub editing (much in the same way I like the precision of baking), making things correct, concise, neat, tasty… Someone at work once said sub editors are all wannabe writers, and defensively I thought, "No! I love my job, I wouldn't change it for the world."
After I became a mother I started editing less and writing more, so I could work from home and fit freelancing around my children. I'd write articles, features, newspaper stories and columns: I felt bad to the sub editor sister (and brother) hood. Was I actually that sub who always secretly hankered to be a writer?
And then I remembered the stories I wrote for Clair. I was a writer first. I didn't ever see those 'manuscripts' after Clair excitedly stuffed them into her Ocean Pacific backpack. They stayed in Clair's archive – or perhaps they went into the bin – and I thought about them again when I started writing my debut novel, The Note.
The Note is another girl-meets-boy romance, although this story is anchored in reality and doesn't feature any of the members of Wet Wet Wet. It's based on the story of how I met my husband on a commuter train; how I loved him from afar on the 8.21am before I plucked up the courage to give him a note asking him out.
It felt like a dream come true when 'Train Man' finally messaged me back after eight months to say yes, he would like to go for a drink, and it was great fun being able to  fictionalise the story that had profoundly change my life for the better.
In writing the main character of Maya Flowers I could unleash my teenage dream: how I wanted to be, what I wanted to look like, what I wanted to happen in Maya's narrative – but, most wonderful of all, in doing so I realised my teenage self got to fulfill her dream career of becoming an author.
I hope you enjoy The Note and find it as heartwarming and authentic as I intended.
Buy links:
Amazon: http://amzn.to/2ho8FLj
Kobo: http://bit.ly/2xXnW0p
iBooks: http://apple.co/2yi6WxU
Google Play: http://bit.ly/2hkpXwt
Follow Aria
Website: www.ariafiction.com
Twitter: @aria_fiction
Facebook: @ariafiction
Instagram: @ariafiction
If you enjoyed the blog please leave a like and a comment. We would love it if you could share it on Twitter & Facebook.  It really helps us to grow. Thanks so very much.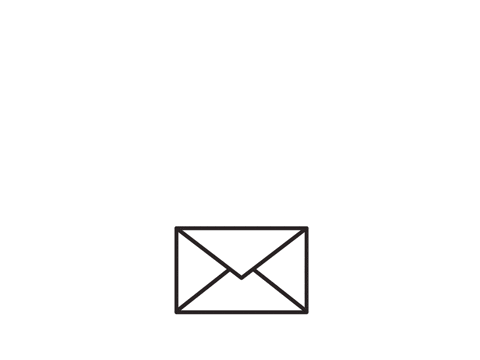 Connect with Love Book Group on Social Media