Delighted that's it's Love Books Group Blog's stop on the tour for Upstairs, Downstairs. We have a beautiful extract for you to enjoy. I'm fascinated that Olivia Hart is a collective group of authors who met five years ago on a writing course and then could no longer do without each other's company. They decided to write a novel that would bind them forever.
Book Synopsis 
Secrets on your doorstep don't stay secret for long… A romantic comedy perfect for fans of Debbie Johnson and Holly Martin.

When Daniele Bracci – a musician at Rome's Opera Theatre arrives at his new apartment, he is surprised by the warm welcome he receives from his neighbours. Giovanna however, is more preoccupied with introducing him to her daughter Anita. But what she doesn't know is that for the last two years, Anita has been secretly seeing someone else.

When Anita is introduced to the new tenant, she has the shock of her life – Daniele was Anita's first love at high school. Can she come to terms with the terrible way things ended between them?

Anita isn't the only one with something to hide… and none of these secrets go unnoticed by Pina, the apartment gossip who writes everything down in her secret diary…
About the author
Olivia Hart is a collective group of authors who met five years ago on a writing course and then could no longer do without each other's company. They decided to write a novel that would bind them forever.
Follow Olivia
Website: http://ariafiction.com/author/olivia-hart
Sneak Peek
Appointment at the Pyramid of Cestius
Anita was in front of the Pyramid of Cestius the first time she saw him. The evening before, when the agency had asked her if she was available to guide a tour for a Japanese group, she had to go over the history of the monument for tourists rarely visited it. In front of the polyhedron, covered in Carrara marble, she would tell the story of that rich man – Caius Cestius – who wanted to be buried in a pyramid so as to be remembered like the great Egyptian Pharaohs. And, amused, she would add that his will was very clever: the pyramid had to be built by his heirs in three hundred and thirty days, otherwise they would lose their inheritance. And they made it!
When she saw an elegant man approaching, she was curious and surprised: the formality of his dark suit contrasted with the huge camera he held, which was like those of paparazzi hunting for scoops. And after looking around for a moment, he came straight towards her; Anita thought that he was the first one to arrive. She was wrong! Mizuki Murakami was the only one in the group. He'd booked a private tour, a one-on-one archaeological visit.
"Enough of this Japanese rock!" Anita turns off the computer and steps in front of the mirror. She examines herself, "To dress or not to dress? Assuming he calls… and provided I still want to go out…"
This had never happened before: to be the tour guide for only one person. After a moment of embarrassment, he'd gently bowed and introduced himself. Yet in a second, Anita had already forgotten his name, so she began to tell the story of Caius Cestius's delusions of grandeur. And, while he listened to her with deep attention, she kept asking herself how much that private tour had cost him.
Before starting, she had asked him if he preferred the tour in English. "No, you can speak Italian. It's good for me to practice." He'd smiled slightly.
Anita couldn't help but notice his full lips and his dark, smooth hair, not short, combed back revealing his high forehead. He reminded her of someone, but she was too distracted by his charm to remember who it was.
"Anitaaa! I'm back…"
Giovanna's voice interrupts her daydreaming. Anita tightens her shoulders, waiting for the blow.
"My God, Anita! What have you done?! Didn't you notice that the coffee was over-flowing?"
"Yes, Mum, I did – but too late.  You put the coffee on the burner and then you disappeared!" Anita yells from her room.
"What's wrong with you… It's always the same, don't worry, Mum's always here to clean! Right?"
Giovanna enters Anita's bedroom ready for battle, but it only takes one of her daughter's smiles to soften her.
"Are you going out?"
"Yes, Mum. Maybe… I think I told you."
"Will you be home late?"
"I don't know…"
"What does I don't know mean?"
"Mum, I'm twenty-eight!"
"Ok, ok, understood… Now, I'm off to the kitchen to fix that mess. Ah, I almost forgot! We have some funny things going on in the building…" But Anita interrupts her.
"Tell me tomorrow, Mum. I need to get ready now."
Anita often wonders what her mother's reaction would be if she found out that for a year and a half she's been dating a forty-two year old Japanese man, and that for over a year she's been sleeping with him. She also wonders about Mizuki's face, if he ever saw her building with its stone dragons on the roof, the communal vegetable garden and their small apartment full of knick-knacks.
Available on NetGalley: http://bit.ly/2xtoDNo
Buy links:
Amazon: http://amzn.to/2fFQzV7
Kobo: http://bit.ly/2xldsqO
iBooks: http://apple.co/2xn3T8n
Google Play: http://bit.ly/2fEKqIL
Follow Aria
Website: www.ariafiction.com
Twitter: @aria_fiction
Facebook: @ariafiction
Instagram: @ariafiction
If you enjoyed the blog please leave a like and a comment. We would love it if you could share it on Twitter & Facebook.  It really helps us to grow. Thanks so very much.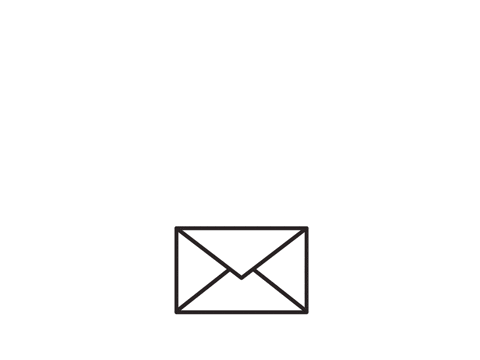 Connect with Love Book Group on Social Media