Thank you to Avon Books and Sue Moorcroft for the wonderful package we received for our spot on the tour. A review copy and some beautiful goodies.
The #1 bestseller returns with an irresistibly festive tale that you won't be able to put down!
Alexia Kennedy – interior decorator extraordinaire – has been tasked with giving the little village of Middledip the community café it's always dreamed of.
After months of fundraising, the villagers can't wait to see work get started – but disaster strikes when every last penny is stolen. With Middledip up in arms at how this could have happened, Alexia feels ready to admit defeat.
But help comes in an unlikely form when woodsman, Ben Hardaker and his rescue owl Barney, arrive on the scene. Another lost soul who's hit rock bottom, Ben and Alexia make an unlikely partnership.
However, they soon realise that a little sprinkling of Christmas magic might just help to bring this village – and their lives – together again…
Settle down with a mince pie and a glass of mulled wine as you devour this irresistibly festive Christmas tale. The perfect read for fans of Carole Matthews and Trisha Ashley.
Sneak Peek ~ Extract 
Shane and Jodie, arms clamped around each other as if they were running a three-legged race, staggered back, Shane beaming. 'I'm taking this beautiful woman to her bed, 'Lexia. Apologies in advance. Know what I mean?' He gave an exaggeratedly lewd wink as he began to steer Jodie down the drive.
'All too well, unfortunately,' Alexia muttered, watching them weave off towards Cross Street. She transferred her attention to her grill, dropping the last few burgers and sausages onto its glowing rack. 'Just enough left for us.'
Ben turned off the other two grills and stuck his hands in his pockets as she arranged the sausages like sunrays around the burgers. 'You didn't look too thrilled at Shane's remark.'
She flicked him a glance. 'Jodie lives at my house at the moment.'
'Ah.' Laughter lurked in his eyes.
Her cheeks heated up. 'But at least it means they've left Shane's truck here rather than trying to drive to his place.'
Any trace of amusement faded from Ben's face. 'Driving and alcohol is a bad combination. So you and Jodie house share?' He seemed prepared to chat now there were fewer people about.
'For the last few months, since Jodie's marriage ended. We've been friends most of our lives.' Under the guise of tearing off a fresh sheet of kitchen roll, Alexia glanced around to check Sebastian wasn't one of the shadowy figures finishing up a burger in a corner before adding, 'Seb was making moving-in-together noises so inviting her to live with me worked for us both. I hadn't bargained for Shane, but Jodie says their hot and heavy "thing" is a good way of getting over her husband.'
Ben's eyes narrowed thoughtfully beneath his unruly hair. 'Does that work?'
Shrugging, Alexia patted a burger with the flat of her spatula. 'She took it hard when Russ left, and Shane does seem to have cheered her up. I just wish he wouldn't encourage her to drink so much. He must've stashed beer out here, I think, because I didn't see either of them going in and out for cans.'
She didn't add that Jodie was subject to mood swings and when Alexia had explained to Shane that alcohol made the tendency stronger he'd snapped at her not to be a worry-arse.
Ben began slicing rolls to place on the plates. 'That food looks good. I'm starving.' He pulled two chairs, minus their backs, from the skip, dusting them with a flourish of an imaginary handkerchief before disappearing indoors and returning with two cans of beer.
Alexia sank onto the chair, realising how much her feet were aching. Although almost everyone else had gone indoors to escape the evening chill the residual warmth from the barbecue made it pleasant to dine al fresco. She sipped the fresh beer. 'This must be my last.'
Ben paused, a hot dog halfway to his mouth. 'Don't think I'm trying to get you drunk. There's lemonade indoors if you want it. Your ex glared at me when he saw me taking two cans.'
She laughed and then groaned. 'I hope he doesn't come out to check up on us! Every time I see him I realise how much I prefer being single.'
Ben gazed at her for several unsmiling seconds. 'You're giving me lots to think about tonight: rebound relationships as a good thing and the joys of being footloose and fancy-free.'
There was such a strange expression on his face that Alexia just gazed at him, not knowing how to answer.
Obviously divining her confusion, he smiled faintly. 'My wife and I split up a while ago. Learning to like being single could make things easier.'
If you enjoyed the blog please leave a like and a comment. We would love it if you could share it on Twitter & Facebook.  It really helps us to grow. Thanks so very much.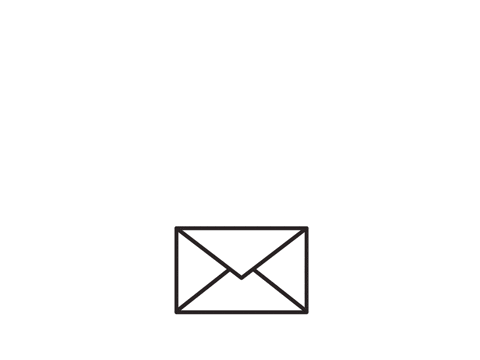 Connect with Love Book Group on Social Media~