So excited to welcome back David Videcette to Love Books Group Blog. David launched The Detriment back in June which is Vol 2 of the Detective Inspector Jake Flannagan Series. David is here today with an exclusive interview and giveaway. Thanks so much for stopping by and for the wonderful selection of goodies. 
DAVID VIDECETTE: CRIME FIGHTER TURNED CRIME WRITER
Author – Media Commentator – Detective
As a Scotland Yard detective, David Videcette has worked on a wealth of infamous cases.  He's placed bugs on scores of vehicles, searched hundreds of properties, chased numerous dangerous criminals and interviewed thousands of witnesses.
With twenty years' policing experience, including counter-terror operations and organised crime, David was a key investigator on the 7th July 2005 London bombings. He is the holder of many police commendations including one for tracking down a 7/7 bomb factory.
David is a regular commentator for international news and media outlets such as the BBC, ITV, Sky, The Wall Street Journal, Telegraph newspapers, Newsweek, The Guardian & The Daily Mail. He also blogs about crime, policing and terrorism, writing and publishing.
His television credits include, ITV's 'The Bill', BBC's 'Burgled', 'One World' and 'Crimewatch'.
David is the author of 'The Theseus Paradox' and 'The Detriment' – The bestselling Detective Jake Flannagan series of crime thrillers based on true events. The truth behind the story of The Theseus Paradox was investigated by one of the UK's leading investigative journalists, Andrew Gilligan, in the Sunday Telegraph, and featured on ITV News.
Sales and downloads of David's books are supporting a charity called the Police Dependants' Trust, which helps officers and their families following tragic events on duty.
You can find out more about David at his website here or chat to him on Facebook or Twitter.
David Videcette Interview 
What book first ignited your love of reading?
Roald Dahl's Danny the Champion of the World is a fabulous tale about a boy and his father masterminding one of the cleverest plots in poaching history. For me, as the son of a policeman – it was a very exciting and guilty read. Heroes can do bad things, but still win the day? Lead characters can be naughty but we still want to root for them?
It grabbed my attention instantly.
The book led me to win a school competition, and one of my earliest memories is of getting to meet the author. Roald Dahl was one of the humblest people I've ever met – putting me at ease instantly.
His best piece of advice was to always use your own experiences in your writing. In a terrifying scene where Danny is punished by his teacher for cheating in an exam, Roald used his personal memories of being caned as a child in the book. That's when I realised how powerful writing from the heart can be.
Danny the Champion of the World demonstrates how, in order to unlock a solution, brainpower will always win over brute force. Something I tried to remember throughout my detective career.  
I can still see, all these years later, the images in my mind that the book created – and the inspiration I took from it makes it very special to me.
If your current book had a theme song, what would it be and why?
Secret by The Pierces – which is the theme tune to the TV series, Pretty Little Liars. It's all about keeping secrets and how sometimes, we have to tell.
Working in specialist operations for Scotland Yard, has meant that I've had to deal with secrets and intelligence services across the world, so this song has a particular meaning for me.
It was a track that I listened to whilst I wrote my second book, The Detriment, which uncovers the secrets behind the burning Jeep attack on Glasgow airport. The tag line of my book is: "We all have secrets we say we'll never tell…"
Which book have you read more than once?
I've read very few books more than once – Stephen King's The Stand about an America blighted by a population-devastating super flu, is one of the few.
With no law and order and a rampant virus, this is the perfect example of how society can break down and fall to pieces – causing even the good guys to turn bad. How would you deal with everyday situations when there's no law and order?
A supernatural element, themes of terrorism and a cast of thousands means this book isn't for everyone, but as Stephen King himself admits, 'The best stories end up being about people rather than the event.' He was right of course, and it's something I've tried to bear in mind as I'm writing my third book.
The Stand also holds a special meaning for many authors because it was the book Stephen King says he nearly gave up on due to writer's block: 'If I'd had two or three hundred pages, instead of five-hundred – I would have abandoned it and written something else…'
Do you plan your writing or go with the flow?
My books are based on real life events, things that I have actually been involved in, one way or another. Much of what I write is all already set out. However, occasionally, I do find one of my characters doing something odd or acting in a strange way in an area that I perhaps have not anticipated. Characters are very much a living thing for me, especially as my books are based on actual events. They have their own personalities, and are affected by events in the real world – so occasionally I get surprised by their actions just as much as the reader.
Do you enjoy the editing process?
Editing is an incredibly important part of the writing process. It's the part where someone else is looking at what you've written as an almost complete product for the first time. That can be frustrating when you have to make wholesale changes – and often the rewrite can take as long as your first draft did. But it's a fundamental part of bringing something to the marketplace that is worthy of someone investing time to read it.
If you could what advice would you give your sixteen-year-old self?
I had a promising running career ahead of me at sixteen. I lost a few races, which I wasn't used to. I lacked the confidence in myself and my own ability back then to dust myself off and get back to the training. I just gave up. Later in life, I realised that failure is actually part of success. Success doesn't just happen, it comes from hard work, and hard work is born out of failure. I'd tell my younger self: 'Don't give up, because fifty per-cent of success is perseverance!'
Do you read your book reviews?
Yes, I do read my book reviews!
What is your opinion of social media and its unique gift of connecting writer and reader instantly?
Social media is a fantastic thing, and I use it a lot to connect with readers, writers, bloggers and reviewers. I think that these days, readers enjoy and expect to have access to writers – not to be so removed from them. They want to understand a writer's motivations, drives, and they also want a peek into their day-to-day lives. Social media enables this.
If you could give one literary villain a happier ending, who would you pick and why?
I'm an animal lover, and just like detective Jake in my books, I have a fondness for cats.  Ernst Stavro Blofeld is a supervillain from the James Bond books by Ian Fleming. In the films, Blofeld is often seen with a white Chinchilla Persian cat which he dotes upon. I find it curious that a man who cares so much about animals could hurt humans. Studies indicate that these psychopathic traits are at odds. If the films are to be believed, therefore, Blofeld can't actually be all bad!
If your book could come with a pre-emptive message for the reader, what would yours say?
I was forbidden from writing an autobiographical novel by the Official Secrets Act. So my message would be: I can't tell you the truth, but I can tell you a story™.
If you enjoy your crime fiction as close to real crime as it comes, then my books are for you.
What are you currently reading?
I'm currently re-reading a very famous report about a particular event as part of research for my third book.
And I'm examining old records as I investigate an unsolved crime. This is research for a potential non-fiction book and TV documentary.
I can't tell you any more than that or it will spoil the surprise!
Where did you get the inspiration for your current novel?
I spent twenty years in the police, much of it investigating organised crime and terrorism. My latest thriller, The Detriment, is based on real events that took place during the summer of 2007 – when a bomb was planted outside a London nightclub, a spy was found dead in his garden, a blazing Jeep was driven into Glasgow airport…And Detective Jake Flannagan's evasive girlfriend, Claire, returns from mysteriously going to ground.
Intrigue, lies and fear of the unknown – sometimes the answer is much closer to home…
Twitter Giveaway 
We have a superb goodie bundle from David Videcette to giveaway. You can enter for free via our  Twitter page.  The link to enter is on our pinned post.
A signed, first edition copy of The Theseus Paradox, one Detriment mug, and a selection of signed postcard photos.
The Detriment 
If you enjoyed the blog please leave a like and a comment. We would love it if you could share it on Twitter & Facebook.  It really helps us to grow. Thanks so very much.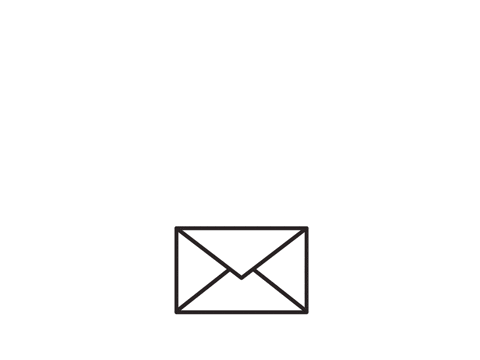 Connect with Love Book Group on Social Media~