Haunted by a tragic childhood accident, Chala's whole life has been moulded by guilt and secrets. After the death of the stepfather, she adored, Chala is thrown into turmoil once again. Volunteering in Kenya seems to offer an escape, and a way of re-evaluating her adult relationships, although violence and hardship simmer alongside its richness and beauty. The secrets of the Yellow Room are still with her and she can't run away forever….
S

helan

Rodger Interview 
Welcome to the blog Shelan, please tell our readers a little bit about yourself and your publishing journey. 
I am a bit of a nomad really. I was born in Nigeria, grew up in aboriginal Australia, moved to England aged eleven, and have spent years since then living and working in Argentina, Kenya and Spain. I love languages, teaching and learning, and my professional career has revolved around international education and learning & development. My unprofessional career began at the age of nine with the unsolicited launch of 'The Family Magazine' and I've been passionate about words and writing for as long as I can remember.
My publishing journey was a bumpy one, first because it took me a long time to complete my first novel alongside a full-time job, then the rocky path to finding an agent and the glorious high when I was taken on; then a stream of rejections, including some 'rave' ones and finally, that euphoric moment when a publisher said yes…
Describe yourself using three words?
Wow, difficult choice…questioning, quirky, passionate…
What inspired you to write your first novel?   
Story-telling was ingrained in the aboriginal culture of my childhood and perhaps that has something to do with my love of stories. But at the end of the day, I just think the desire to write is in your blood –  I believe the creative urge is a human need and for some of us that just manifests through writing. I started to write my first novel at a tough time in my life when I couldn't walk – perhaps it was this lack of mobility that triggered the introspection I needed to write a novel. At the time, it was an adventure, a way of moving and escaping the walls of my immobility, but on the way I discovered that this was quite simply what I wanted to do.
What time of day do you like to write?  
More important than the time of day for me is having enough time to immerse and lose myself in the writing. I am a bit of an all or nothing person and not very good at parcelling up a small chunk of time each day to write. In my ideal writing day, I get up, have a walk or a swim and a lovely breakfast and then sit down to write in front of a window with a view…
What is your favourite book and why?
Well, a book I believe I will never tire of dipping back into is The Importance of Living, by Lin Yutang, first published in 1938, and possibly more relevant now than ever. The copy on my bookshelf was handed down to me by my father: hardback plain green cover, with yellowing water-stained pages and occasional hand-written notes in the margins. It is written with wonderful humour and humility, a refreshing, playful and life-affirming way of looking at the world, based on ancient Chinese philosophy.
How did you pick the title of your book?  
There is a childhood memory at the core of the book, which we learn about on the first page, and the image that came to my mind was quite literally a room painted yellow with sunshine on the walls. So the title Yellow Room grew out of that and I loved the associations of yellow within the wider context of the narrative: yellow is the colour of the third chakra, associated with our sense of self-worth, the place where guilt and secrets dwell… and the book is all about secrets…
Are the characters in your book based on real people?   
No, there are no direct parallels to real people there, although no doubt there are certain traits from people I know that find their way into some of my characters. I don't feel as if I design or create my characters, I feel as if I meet them and get to know them over time …
What's your favourite word?   
Gosh, another difficult question!
For sheer lyricism, I think I would choose a word like 'linger' – a person can linger, a feeling can linger, light can linger on the horizon, a book can linger in our minds long after we've read it; and there is something subtle, ambiguous, nostalgic and beautiful about the range of emotions that the word linger can evoke.
If I allow concept and image to creep in, I think I would choose 'sea' – the image of sea in my mind is like life, sometimes calm and still, utterly serene and at peace with the sky; sometimes wild and dangerous, with waves crashing against the shore.
If you were a colour what would it be?   
Turquoise. I'm not sure why but it's a colour I love, the colour I chose for my wedding dress, at times the colour of the sea. There is something serene and yet life-affirming about it, something deep, creative, calming, almost spiritual, which pulls me in.
Do you plan your story beforehand or go with the flow?  
I don't plan the whole thing beforehand. I tend to have a clear idea of where I want to get to but am not at all sure how I'm actually going to get there, and I let that emerge as I write – which often means that the place I want to get to looks a little different by the time I get there!
Who is your favourite Author?   
You are the queen of difficult questions! There are many authors I love but I think I will choose Jane Austen. For managing to write books that are at once so rooted in time and yet timeless, for the wit and sensitivity that characterised her ability to satirise and critique the world around her, for the sheer pioneering audacity she showed by choosing a feminine rather than a male pen name to write under, for inspiring the films which are like chocolate when you are feeling down.
You are attending a dinner party with four fictitious book characters – who would they be and why?  
Mme Ramotswe (the proprietor of the No 1 Ladies Detective Agency in Botswana), Uncle Fred (from P.G. Wodehouse's Blandings Castle), Allan Karlsson (The Hundred-Year-Old Man Who Climbed Out of the Window and Disappeared) and Jane Austen's Elizabeth Bennet. I think the wine would flow and the conversation would be surreal and hilarious.
What book are you reading at the moment?
At the moment I am reading and loving Near to the Wild Heart, by Clarice Inspector –it feels more like swimming than reading, and I would love to be able to read it in its original form in Portuguese.
Where in the world is your happy place?
There are a number of places in the world which I associate with happy memories and emotional connection but I think if I had to choose one place right now out of them all, it would be the place I am actually living: a Spanish village, once a gold mine, on a beautifully wild stretch of volcanic coastline in Andalucía. My family and I first stumbled upon it in 1984 and it has been a semi-colon in my life ever since, somewhere I have continually come back to, a place of laughter and friendship and love. Tragedy too… but a place where my nomadic spirit has put down roots at last, which give me comfort and sustenance.
If you had one superpower what would it be?
To enable people to live in peace with themselves and each other.
If you could give any literary villain a happy ending who would you chose?   
Trying to answer this question made me realise how few villains we really sympathise with. Flawed heroes abound but it's not so easy to think of baddies who we would like to rescue from their just deserts! One of the famous literary villains who fascinates me is Nabakov's narrator, Humbert, of Lolita. We know he is a paedophile and of course we condemn him utterly, yet we are drawn in to his perspective and almost sympathise with him. I don't think I would go so far as to wish him a happy ending but Nabakov does a rare and admirable thing by creating a villain who is so compelling and human at the same time.
Are you working on a new project?   
Yes, I'm working on my third novel. It's inspired by something that happened two weeks before my father died: he found a novel he'd forgotten he'd written, read it, changed the last line and gave it to me. This was the last time I saw him. In my book, a box of writing by the father she never knew falls into the hands of a dramatherapist called Elisa and takes her to Kenya, where a twist presents the one person from her past she never wanted to meet again. This is another psychological twisty tale.
Do you have any upcoming events our members can attend?   
There is a bookshop event planned in November – details TBC
Sneak Peek 
Click the free preview button below to have a tiny taster of The Yellow Room.
https://www.amazon.co.uk/Yellow-Room-Shelan-Rodger/dp/0995672377/ref=sr_1_1?s=books&ie=UTF8&qid=1507992670&sr=1-1
If you enjoyed the blog please leave a like and a comment. We would love it if you could share it on Twitter & Facebook.  It really helps us to grow. Thanks so very much.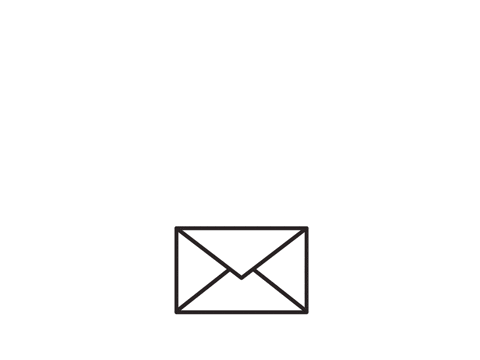 Connect with Love Book Group on Social Media~