Book Synopsis
An intense and emotive Ww2 story of love, courage and friendship in the face of the horrors and hardships of war. Perfect for the fans Jo Cox and Nadine Dorries. Thrown together by tragic circumstances some years previously, Meg and Clarrie's hard-won friendship eventually brought them both some sense of peace. But how deep do their feelings run, and how long can their happiness last? The outbreak of war brings a new set of concerns and emotions, especially with the arrival of the evacuees who come to share their home and lives. Can they unite to form a bond powerful enough to sustain them through the darkest days of the war? And what will happen when an enemy from Meg's past comes back to haunt her? The heart-warming sequel to Nobody's Girl.
Tania Crosse 
Delaying her childhood dream of writing historical novels until her family had grown up, Tania eventually completed a series of published stories based on her beloved Dartmoor. She is now setting her future sagas in London and the south east.
Follow Tania
Website: http://www.tania-crosse.co.uk/
Twitter: @taniacrosse
A PLACE TO CALL HOME
By
TANIA CROSSE
I'm so thrilled that my second book with the lovely Aria Fiction, my twelfth published novel overall, will be available from October 1st. It's a sequel to NOBODY'S GIRL which was published on 1st May, so I hope readers will enjoy following Meg and Clarrie as they face the hardships of the Second World War together. There's a whole new set of characters, too, with the evacuees who come to share their lives at Robin Hill House, and all have their stories to tell. You'll also find out if Meg achieves her goal, and what happens when an enemy from the past returns to haunt her. Thank you for sharing her journey.
I'm often asked why I write historical fiction and where I get my ideas from. Well, writing comes naturally to me. It's like anyone who has a passion for something, be it music, art, science, engineering or whatever. It's simply in the genes, and it drives you to work hard to achieve your level best.
As for why historical fiction, I sometimes wonder if I wasn't influenced by watching the original black and white film of Jane Eyre when I was a young child. I remember clearly the scene at the orphanage when Jane and her friend are forced to walk round and round in the pouring rain for hours on end, as a result of which her friend dies of pneumonia. It affected me quite deeply. I began writing stories when I was eight, and when I took up writing seriously in later life, I suppose it was a natural progression to concentrate on the Victorian era, although of course I'm now exploring the first half of the Twentieth Century.
I guess my inspiration comes from letting my somewhat vivid imagination run riot over real life situations. For my earlier series, the fascinating history of Dartmoor was a gift, just imagining what it would have been like living in a remote farmhouse on the moor in the Nineteenth Century, at an isolated quarry or the now ruined gunpowder factory. And what was it like to be a prisoner in brutal Dartmoor Prison? Now that I'm writing about 1920s-40s, I still find that I have an affinity with those decades. I won't tell you exactly how old I am, but I was born not so long after the War, and I remember some of the austerity when I was a young child: no carpets, making our own toys, even the bath was in our landlady's kitchen down in the basement. It had no taps and the hot water came in jugs from the little gas heater on the wall. I was always fascinated, too, by my parents' talk of their childhoods and wartime experiences, but I always carry out masses of research into whatever era I'm writing about as well.
The original inspiration for the main theme in NOBODY'S GIRL and A PLACE TO CALL HOME, that is to say the relationship between Meg and Clarrie, is an interesting one! We were visiting the Churchills' family home of Chartwell in Kent, when Winston Churchill appeared to me in a vision. Unlike the visions I'd had at Morwellham Quay many years previously that inspired my debut novel, Morwellham's Child, I was actually in this one myself. I was a young maid carrying a tray of refreshments, and Churchill turned to me, smiled, and said, 'Oh, thank you, my dear. And my favourite biscuits, too.' When I told my husband, he said – jokingly – that I should write a book about it, but it got me thinking. There seemed to be a special rapport between Churchill and the girl, and later I learnt about the tragic loss of the Churchills' fourth child as a toddler, and I began to link them together. The loss was so painful that it was rarely spoken of, and their fifth child was about twelve before she was told about her sister. Although my characters are entirely fictitious, this inspired the relationship between Clarrie and Meg, and I invented a parallel universe to set it in. So I do hope you will enjoy reading their story as much as I enjoyed writing it!
Buy links:
Amazon: http://amzn.to/2wFTZl9
Kobo: http://bit.ly/2fEv0nU
iBooks: http://apple.co/2yhPlpO
Google Play: http://bit.ly/2xyMR9C
Follow Aria
Website: www.ariafiction.com
Twitter: @aria_fiction
Facebook: @ariafiction
Instagram: @ariafiction
Thank you to Tania Crosse and Aria Fiction for the opportunity to be on the blog tour for A Place To Call Home.  We use Amazon buy links in this feature.
If you enjoyed the blog please leave a like and a comment. We would love it if you could share it on Twitter & Facebook.  It really helps us to grow. Thanks so very much.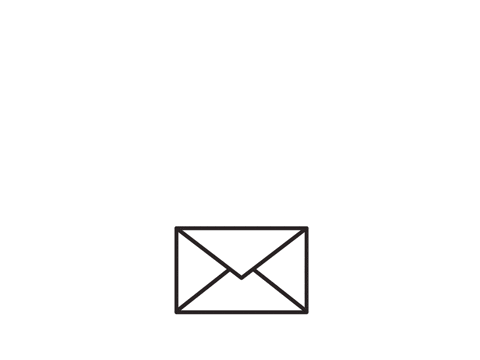 Connect with Love Book Group on Social Media~