I am very proud to have been Blogger in Residence at Chasing Time Writing Retreats in October. I am delighted that I will be continuing my residency in November too.  Below is information about the super team behind Chasing Time Writing Retreats and about the fabulous writing retreats themselves.
TURN BACK TIME
Date: 4pm Friday 3rd of November 2017 to 2pm Sunday 5th of November 2017
Noir is the new black! Our November retreat aims to lift the (coffin) lid on what makes a dastardly dark tale! What is Gothic and how can we use its conventions to enhance our writing? Sandra Ireland, author of gritty noir thriller 'Beneath the Skin', will be leading a series of workshops on character, setting and suspense, while the gloriously Gothic venue will provide you with lots of inspiration. What better way to wile away a dark November weekend?
Friday evening.
Over supper and drinks in the bar, we'll discuss our favourite paranormal authors and ghost stories/films. What sort of tale would you like to produce at Rosely?
Saturday
After breakfast, we'll have a limbering up exercise before the main workshop:
         Setting as character: How to breathe life into your landscapes.
The afternoon will be set aside for private writing time, and pre-arranged one-to-one sessions. Our evening meal will be followed by drinks in the bar and a chance to share your work around a roaring fire.
Sleep well!
Sunday
What did you dream about? Write it all down the moment you wake- we'll be using this as inspiration after breakfast.
Today's workshop will be:
Character: How to make your antagonist thoroughly likeable.
Lunch, and another chance to share your work, and to discuss how you can take your writing plans forward.
Booking information:
Two nights fully catered accommodation
Price for single occupancy: £275
Price based on sharing a twin room – £250
Deposit of £100 payable on booking
The Chasing Time Writers Retreat Super Team 
 Sandra Ireland is the author of Beneath the Skin, a psychological thriller published by Polygon. The Bone Harp, a modern gothic tale with a mythical twist, is her second novel and will be out next Spring. Her poetry, inspired by the East Coast landscape, has been widely published in anthologies, including Seagate III (Dundee), and Furies (For Book's Sake). She is the 2017 winner of the Dorothy Dunbar Trophy for Poetry, awarded by the Scottish Association of Writers.  Sandra is Secretary of Angus Writers' Circle and Writer-in-Residence at NTS Barry Mill, Angus, where she is currently researching mill-related folklore for a forthcoming non-fiction work. She has many years of experience in facilitating creative writing workshops in various settings, including the local community, Continuing Education, in schools and in healthcare. From Autumn 2017, Sandra will be teaching creative writing at the University of Dundee.
Elizabeth Frattaroli is an award-winning writer for children and young adults. Her first children's novel, Pathfinder 13, won the 2016 T.C. Farries Trophy at the Scottish Association of Writers annual conference, and she has previously been shortlisted for The Greenhouse Funny Prize Award with one of her picture book texts. She has also written short stories which have been published in several magazines, such as the My Weekly Fiction Special. She is currently working on a young adult novel, Sixteen Again, which is a modern day Sleeping Beauty story with a Faustian twist. Elizabeth is Vice President of The Angus Writers' Circle, as well as the club's representative for the Scottish Association of Writers, and is a member of the Society of Children's Book Writers and Illustrators (SCBWI). She also delivers creative writing workshops to pupils in her local primary school.
Dawn Geddes is a freelance journalist and author. She writes for a number of publications including The Scots Magazine, Daily Record, Gurgle.com, Scottish Field, MADE magazine, Scottish Wedding Directory, The Courier, No 1, Living Magazine and Scotland Now. Dawn writes dark fiction and has had a number of her short stories published in magazines such as Take A Break Fiction Feast. Her first novel, The Worry Dolls, led to her being represented by the Sophie Hicks Agency in London earlier this year. She is currently working on her second novel, Linger, which is a ghost story for young adults.
Dawn says: "I find Rosely House Hotel to be an incredibly inspirational setting. Its unique gothic beauty helped sow the seeds of my first novel and I'm really looking forward to introducing fellow writers to the hotel, and providing them with the time and space they need to create."
Rosely Country House Hotel 
Built in the 1840s, Rosely has a relaxed country house atmosphere with many quirky and original features, which are sure to inspire our writing guests. Set in four acres of land in the heart of Angus, the hotel is only five minutes drive away from the centre of historic Arbroath and half an hour from the city of Dundee with easy access to public transport links. Rosely Country House Hotel offers comfortable spacious rooms with tea and coffee making facilities, ample car parking in a glorious gothic setting.
You can read Love Books Groups writing retreat reviews below.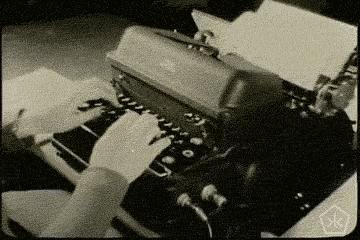 BOOK TODAY 
For more information on how to book a spot click here.
All opinions of the writing retreats are our own.