Today we have our 2nd interview feature with the Impress Prize 2017 shortlisted Author. Thomas Paul Burgess is here to tell us all about his novel.
Enjoy, Kelly
Summarise your novel in two sentences.
Belfast, Northern Ireland. 2015.  What links a traumatic childhood secret, with the murder of a high ranking RUC officer and two young men facing terrorist death threats whilst desperately clinging to sanctuary within the walls of a Roman Catholic Cathedral?
The Peace Process remains fragile. Truth and Justice have become the contentious currency through which victim and perpetrator alike must purchase their closure.
What was the initial inspiration for your novel?
As a child, I grew up in a Belfast working class community throughout the worst of the troubles. Later, as a Community Relations worker, my job often involved mediation interventions with communities in conflict. One such occasion inspired the 'Cathedral Sanctuary' incident that is a central plot line of the novel. Finally, throughout the conception and writing of the novel, I harboured a personal remit to faithfully represent the lives of the 'ordinary' forgotten people who have been touched by the conflict.
How long have you been working on the book? Did it involve any special research?
A conservative estimate would be 10 years, as the original premise took the form of a stage play. I then returned to this and further developed the premise as a novel. Apart from drawing on lived experience, my role as an academic – specialising in cultural identity and conflict resolution issues – proved invaluable. Additionally, for authenticity's sake, past historical events salient to the plot, had to be extensively researched.
What was the most difficult thing about writing your novel?
As a novice, part-time novelist – holding down a senior position in a university – I often resented how the mundane concerns of career and 'real life', intruded on my communing with the characters and scenarios of my fictional world! This proved most demanding when addressing matters of 'continuity' regarding character back-stories, etc. I've found that when writing, I'm better when I'm 'on a roll', left to my own devices and with no distractions!
Which authors do you admire and why?
Michel Tournier; I read Tournier's 'The Erl King' in my early 20s and it made a huge impression on me. Having also enjoyed Gunter Grass's ''The Tin Drum', I realised only later, that what I was enjoying was a kind of Teutonic Magic Realism. (Paradoxically, long before I became acquainted with the more recognised Latin American writing of authors like Jorge Luis Borges and Gabriel García Márquez.) Tournier combined myth and philosophy to wonderful effect. His books are insightful, powerful and profoundly moving.
Scott Fitzgerald;

is there a better novel written than '

The Great Gatsby'?

The way that it evokes the period and the inevitable tragedy of star crossed lovers, is near perfect. I also enjoyed his short story writing. And of course, I think Fitzgerald fans are all a little caught up in the personality cult of he and Zelda's own doomed relationship.
Flann O'Brien; 'At Swim-Two-Birds' and 'The Third Policeman' are things of beauty and a joy forever! I think the bizarre humour and metafiction perspective of his writings are uniquely Irish. I love the fact that as boring civil servant, Brian O' Nolan, he escaped to this other literary universe, as Flann and satirist, Myles na gCopaleen. I've found that if people like these two books, then it usually means that I will get on with them famously!
Edgar Allan Poe; as a child, I'd always had something of a penchant for the old Gothic! Shelly's 'Frankenstein', Stoker's 'Dracula', Guy Endore's 'The Werewolf of Paris', etc. That's how I first came to Poe. Somewhere along the way, I picked up a small dark green and gold, leather-bound copy of his collected works. The pages were like tissue paper and the print in elaborate font. I still have it. Somehow, it seemed like the only way to read this master of macabre suspense. 'The Masque of the Red Death', 'The Fall of the House of Usher', 'The Pit and the Pendulum'. As a youth, how could you hear those titles and not be drawn into his world? In later years, the revelation of his dalliance with opiates made perfect – if tragic- sense.
Brian Moore ; As a Belfast author, Moore was bound to come to my attention. I first read his 'Emperor of Ice-cream' and 'The Feast of Lupercal'.  But it was 'The Lonely Passion of Judith Hearne' that really did for me! To this day I can think of no better example of a male author writing through the eyes his central character; as a woman. His investigations of human despair and frustration, constrained by the manacles of social conformity, are second to none. Graham Greene said that Moore was his favourite novelist. I had the immense pleasure of recently having my own writing referenced with his, by Belfast novelist Colin Bateman; "White Church, Black Mountain just sucks you in. Like Brian Moore given a make-over by James Ellroy. Excellent stuff."
What is your favourite genre and why?
As a young undergraduate, studying for a degree in English Literature, I was fortunate to become immersed in some incredible writing via modules of study like; '20th Century Thinkers'; 'American & Russian Short Stories'; 'Contemporary Irish Literature'; 'Literature and the Enlightenment'.
Unfortunately, at the time, I really had no understanding of how incredibly lucky I was to be given a grant and the opportunity to read books all day and be praised for doing so!
From the many influences of that time, it was the genre of 'Literary Fiction 'that endured. Having been a rather 'serious' young man, I was drawn to a number of literary devices (allegory, magic realism, simile, etc.) as mechanisms to critique everything from the human condition to political systems, morality and social inequality. I'm not particularly drawn to 'genre fiction' and my angst is fuelled by the fear that – because my writing sometimes employs aspects of traditional 'thriller' plotlines – I'll be misrepresented as a 'police procedural' or whatever!  
Literary fiction is more character-driven and less concerned with a fast-paced plot. It can be more subtle, less frenetically-paced, more beneath the surface perhaps. But of course plot must be there…and compellingly so!
That said, I'd be as happy to secure a block-buster, page-turner, mega-success deal as the next novelist!
List 5 fun facts about you.
Formed a Punk Rock band at school and – following an appearance on Channel 4's 'The Tube' – were described as '

The most important band in Great Britain

' by the New Musical Express.

Won the 'Four Corners International Poetry Competition' at Oxford University in 2015.

Dedicated cat lover. (Obsequious minion of 'Pushkin' and 'Lord Louis'!)

Rugby enthusiast. (Ulster and Ireland. '

Uladh Abú

')

Once bought Seamus Heaney a pint of Guinness in an airport bar. (He did not return the favour!)
Do you have any hints or tips for people who want to start writing?
Go for it!
I believe that creative writing is an end in itself.
And that it brings a unique pleasure that perhaps no other artistic pursuit can offer. Whilst the collective endeavour of musical or sporting collaboration of course brings its own rewards, the solitary enterprise of creative writing allows the author complete immersion in otherworldly, imagined scenarios of the mind's eye.
If I begin writing a novel or short story and am forced to leave it for a period, due to other commitments, I envision my characters, stuck in limbo and debating whether I will return to give them animation once more! I feel awful… like an errant parent who is failing them!
It has oft been stated (rather disingenuously in my opinion) that 'everyone has a novel inside them'. If this is indeed the case, then most fail to extricate it from their psyche! Beginning…and finishing a novel is no mean feat. And one that not everyone will achieve.
But should you do so – in the search for validation or simply distribution for your work – you will undoubtedly fall foul of what often appears to be an indifferent, even cruel publishing industry. Therefore, belief in yourself and your work can be rekindled by the simple fact that – if you have conceived and brought forth a novel that meets your own criteria for success – then you have achieved something very special.
Indeed, the decision to allow your work to be taken to the next level (of production and publication) is usually a wholly subjective one (typically made from within a cosmopolitan London-centric bubble) and so, completely out of your own hands. So the journey from novel completion to publication or agency representation often seems to be more about developing a thicker skin than developing your writing craft!
But of course, we are in good company. (Stories of rejected authors who later became best-selling novelists, are legion).
Nevertheless, no one can rob you of that unique emotion when you write the word's 'The End' on your manuscript. So as I initially said…'go for it and to hell with the begrudgers '!

If you enjoyed the blog please leave a like and a comment. We would love it if you could share it on Twitter & Facebook.  It really helps us to grow. Thanks so very much.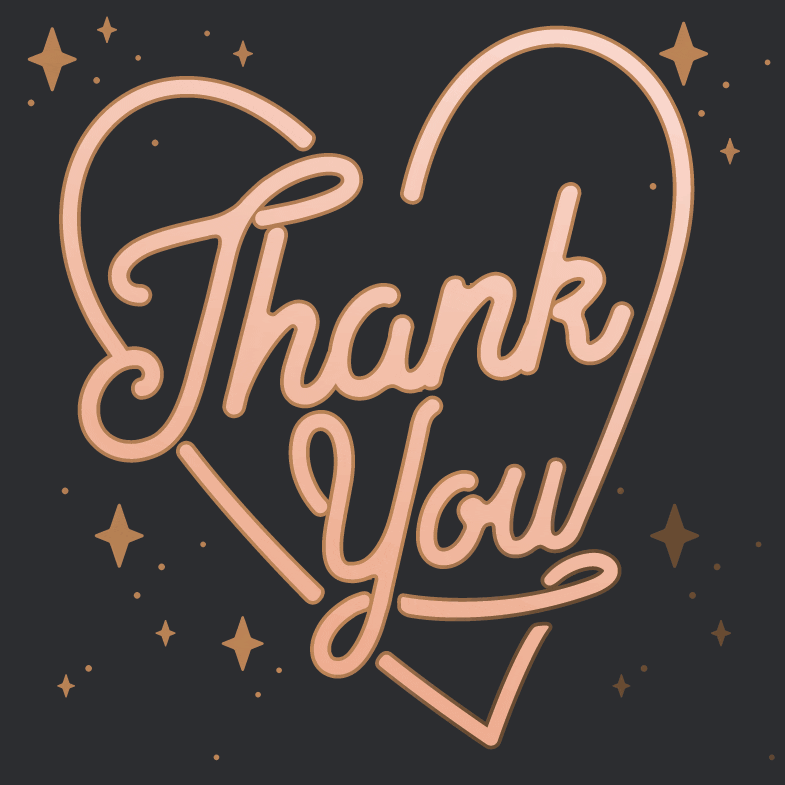 Connect with Love Book Group on Social Media~