Book Jacket 
Orpha Buchanan and Peg Meriweather had a very different start in life. Orpha surrounded by wealth and riches, Peg dumped on a doorstep as a baby with nothing to her name but a scruffy blanket and tatty clothes. But one thing they had in common from their very first day, was a mother who despised them and wished them gone.
Hortense Buchanan wasn't made to be a mother. Bullied herself when she was a child, she continues the tradition with her own children, loving money and finery more than her own flesh and blood. When her daughter Orpha runs away from home, Hortense celebrates, never once worrying for her safety.
Circumstances bring Orpha and Peg together, and before long they're as close as family, making their way in the hustle and bustle of a booming Birmingham and the smoke-filled Black Country. But before long, Hortense realises that her daughter stands in the way of the one thing she really cares about, and the bitter legacy of the Buchanans looks set to destroy them all…
The Lost Sisters ~ Excerpt
Chapter 1
The sound of the slap echoed around the quiet parlour. Orpha Buchanan's head
rocked on her shoulders from the impact.
'You are a spiteful, vindictive woman! Why ever did you have me in the first
place?' Orpha shouted then listened with horror to the answer her mother gave.
'It was your father's fault, I never wanted you! I would have left you to die but for
your father finding a wet nurse and nanny! If I had had my way, you wouldn't be here
now!'
Hortense Buchanan smirked as she watched her daughter's face. The girl's
bravado suddenly crumbled.
'What is it that makes you hate me so much?' Orpha sobbed as she slumped into a
chair.
'You were born! With your dark hair and green eyes like your father's; your sweet
nature… you make me sick!
Finding her courage once more, Orpha shouted, 'I didn't ask to be born! That was
your mistake, if you hadn't wanted a child…'
Another sharp slap halted the girl's words.
'How dare you speak to me in such a manner!' Hortense's fury reached boiling
point as she landed blow after blow on her daughter. In a frenzy of anger, she slapped
the young girl who tried desperately to fend off the attack. Hortense screamed abuse
as she rained down the blows with her open hand until finally she fell into a chair
exhausted.
'Get out of my sight girl!' Hortense said in hardly more than a menacing whisper.
Orpha shot from the parlour to the safe haven of her bedroom. Sitting on her bed,
she allowed the tears to fall at last. Her face was stinging from the slaps, and the hurt
to her body told of yet more bruises to come.
Slowly and carefully she took off her blouse and allowed her long skirt to fall to
the floor. Bathing the sore areas around her face and shoulders with cold water from
the bowl on the dresser, Orpha stared into the mirror.
Why was it that she and her mother could not get on? Why did they have to argue
over the most trivial of things? She was at a loss as she searched for answers to these
questions. From as early as she could remember, Orpha's mother had shown only her
dislike of her daughter. Hortense was jealous, that much Orpha had worked out,
jealous of the fact that she and her father had the same features and character as well
as sharing a good relationship. Even Orpha could see there was nothing of her mother
in her, and she, at least, was grateful for that.
As she stared at herself in the mirror she wished she had been born in another
century. Would the future be any different? Would she have been better placed to
fight her own corner in a time yet to come? Tears flowed freely as she feared that time
may never come.
Looking again at the marks that covered her body, Orpha turned away. Drying her
tears, she carefully began to get dressed once more. Finally managing to lie on her
bed, her thoughts swirled. Why did she put up with the constant physical and mental
abuse from her mother? She didn't really have a choice. At fourteen years old, what
could she do? She could tell her father, but then Hortense would make her life
unbearable. She contemplated what might happen if her father knew about what was
going on. Would he divorce her mother? If he did, would he hold her, Orpha,
responsible for the break-up of the family? She could not risk her father's displeasure,
she loved him too much for that. She could run away, but where would she go? She
had no working skills, no trade to fall back on. She would starve or end up in the
workhouse. No, even taking the beatings was better than that! She realised at that
moment there was no way out for her… at least not yet.
As she lay on her bed, Orpha heard the singing and joviality from the people in the
streets around her home in Wednesbury. She had hoped to be allowed to join in, but
instead she had received yet another hiding. The day had been declared a bank
holiday in celebration of Queen Victoria's Diamond Jubilee – 20 th June 1897, and
street parties were in full swing everywhere. Orpha had asked her mother's
permission to go out and enjoy the day with the other people of St. James' Street, but
Hortense had refused.
Orpha slowly stood and walked to the window, looking out longingly at the
revellers. She heard the music and laughter of the road's residents as they enjoyed
their day off from the daily grind of work.
She pursed her lips as she thought about those fortunate enough to have a job. This
celebration day off was welcome indeed for them. If she had a job herself it would
give her freedom and independence from her mother, but finding work would be nigh
on impossible in the poverty stricken town.
As she watched the festivities she thought about the people who were singing and
dancing in the street. She thought about where she, and they, lived.
Wednesbury was a small town in the heart of the industrial 'Black Country', so
named due to the pall of smoke constantly hanging over the place, belched out daily
from chimneys both domestic and industrial. The coal dust from the three collieries
combined with the dark smoke from factories and furnaces coated every building with
a layer of grime. Housewives spent many hours cleaning their closely packed terraced
houses only to have to do it all again the next day. Work, she knew, was hard to come
by and the 'bread line' – out of work people standing at the corner of the marketplace
in the vain hope of finding employment – grew steadily day by day.
She considered how fortunate she was to live in such a fine house as she watched
the poorer people making the most of their day off.
Follow Lindsey
Twitter: @LHutchAuthor
Facebook: Lindsey Hutchinson
Before you go we have  an interview with Lisa Hobman on the blog  you can read that here ~ Lisa Hobman Interview
Follow Aria 
Website: www.ariafiction.com
Facebook: @ariafiction
Twitter: @aria_fiction
Instagram: @ariafiction
NetGalley: http://bit.ly/2lkKB0e
Sign up to the Aria newsletter: http://bit.ly/2jQxVtV
If you enjoyed the blog please leave a like and a comment. We would love it if you could share it on Twitter & Facebook.  It really helps us to grow. Thanks so very much.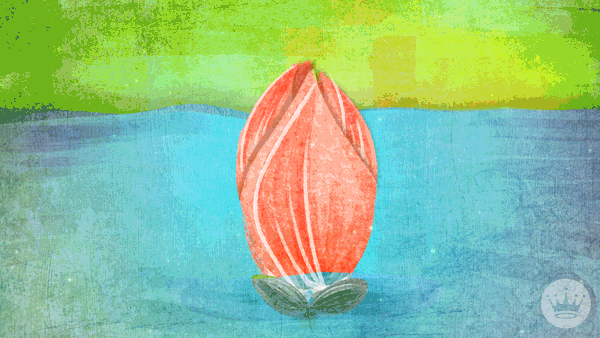 Connect with Love Book Group on Social Media~